Tianlong's Monkeypox Virus Nucleic Acid Detection Kit (Fluorescence PCR Method) is now MHRA-approved and CE-certified
Data de Lançamento 2022-07-19
Tianlong's Monkeypox Virus Nucleic Acid Detection Kit (Fluorescence PCR Method) is now MHRA-approved and CE-certified.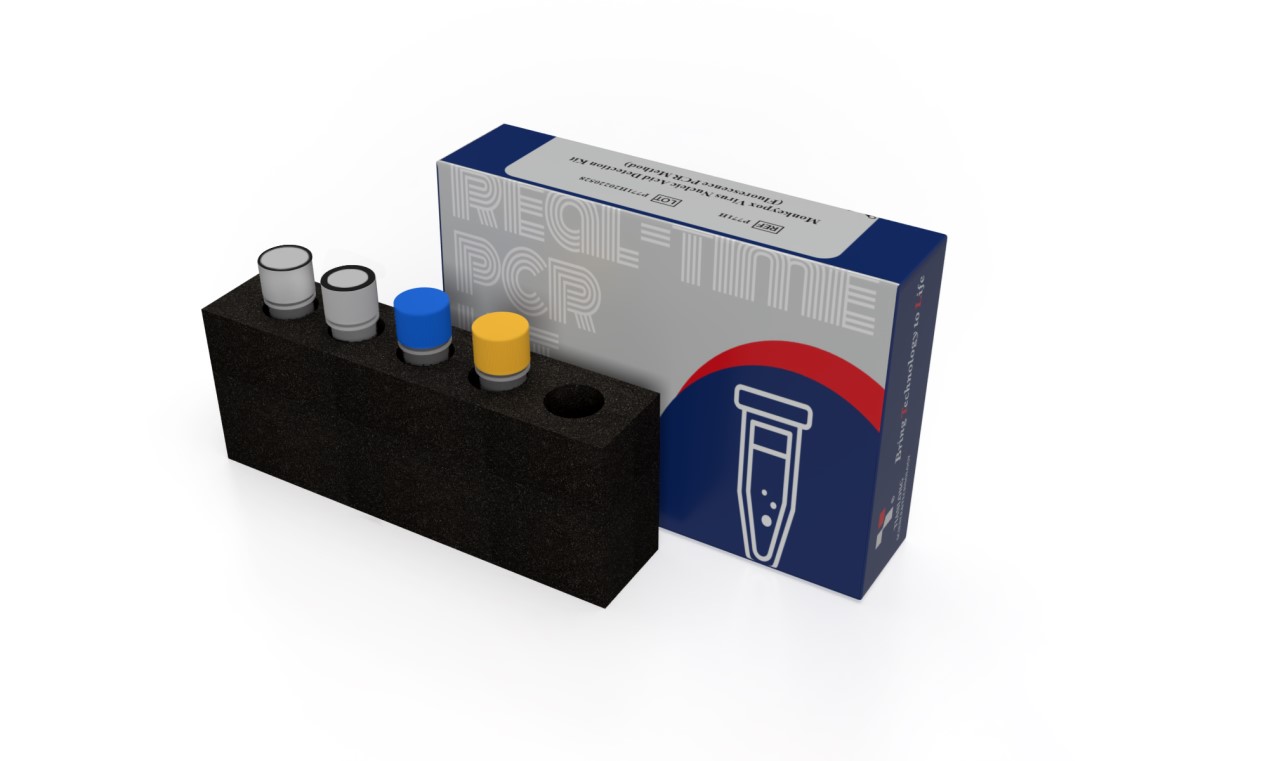 This 3-in-1 single-tube PCR testing kit is designed for the rapid detection of the viral DNA of monkeypox virus, with the LoD of 200 copies/mL. Working with Tianlong real-time PCR instruments, this testing kit is ready for the assays right after dispensing and sample loading, and can complete the detection within 40min.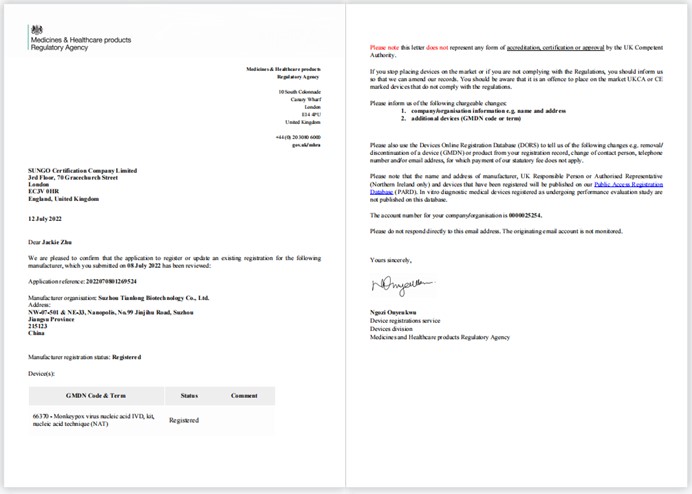 Tianlong's monkeypox PCR kit has been applied to epidemic prevention and control in various countries such as Spain, Saudi Arabia, Korea, Japan, Indonesia and Greece.