Tianlong Is Here: the 24th INTERPHEX Week Tokyo, PharmaLab Expo
Fecha de publicación 2022-07-14
From July 13 to 15, 2022, the 24th INTERPHEX Week Tokyo, PharmaLab Expo 2022 is being held at Tokyo Big Sight International Exhibition Center, Japan. PharmaLab Expo Tokyo is an Asia's leading exhibition for drug discovery and pharma R&D technologies. In Tokyo Big Sight, the exhibition area is 82,000 square meters which welcome up to 40,000 visitors and 1,200 exhibitors.

Tianlong Intelligent Manufacturing in PharmaLab Expo 2022
Tianlong brings molecular diagnostics products and solution to the PharmaLab Expo 2022 and exhibits the star members of Tianlong Intelligent Manufacturing Family: Libex Nucleic Acid Extractor, PANA9600S Automatic Nucleic Acid Workstation, PANA S401 Automated Liquid Handling System, Gentier 96E and 48E Real-time PCR Systems with compatible testing kits. The instruments have obtained approvals and certifications in EU, USA, Japan, and Korea, etc.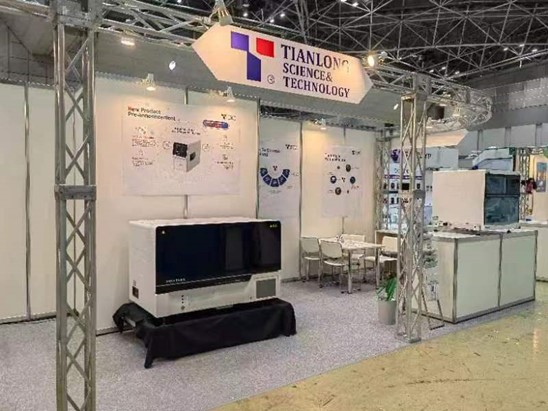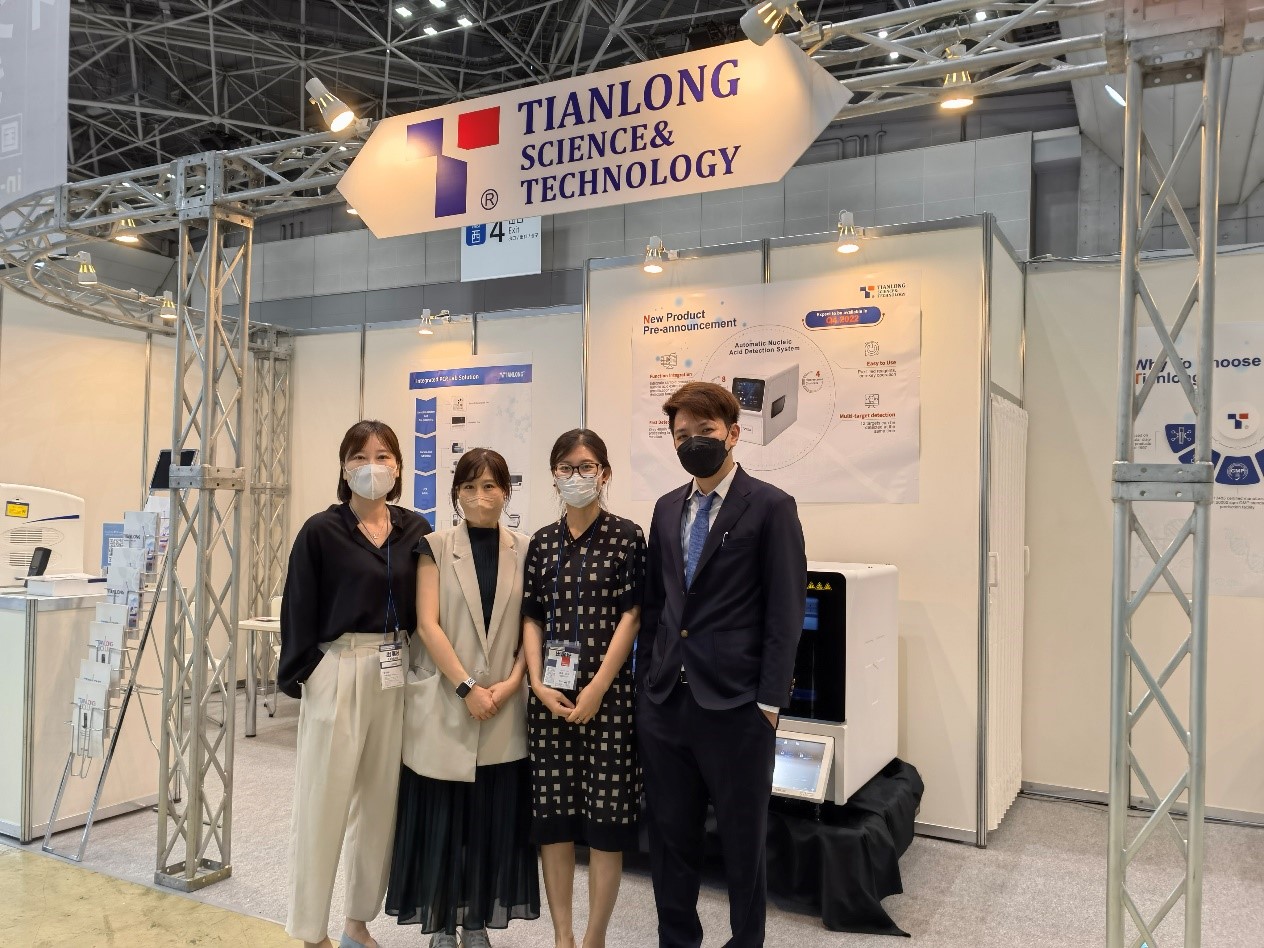 During the exhibition, Tianlong teams have presented the product features and technical advantages to the professional visitors through various means of displays and explanations. The visitors are fond of the design concept and excellent performance of Tianlong products. Among them, Tianlongs Smart PCR Lab System built for Tianlong Intelligent Manufacturing Family, can realize automatic entry of nucleic acid testing sample information in the whole process, for optimized efficiency of the tests and especially, the rapid traceability of abnormal results. It not only saves two-thirds of laboratory staff, but also shortens the time from sample receiving to result uploading to as short as 2.5 hours. Professional visitors are very intrigued by this smart and simple design and have had in-depth discussions with Tianlong team.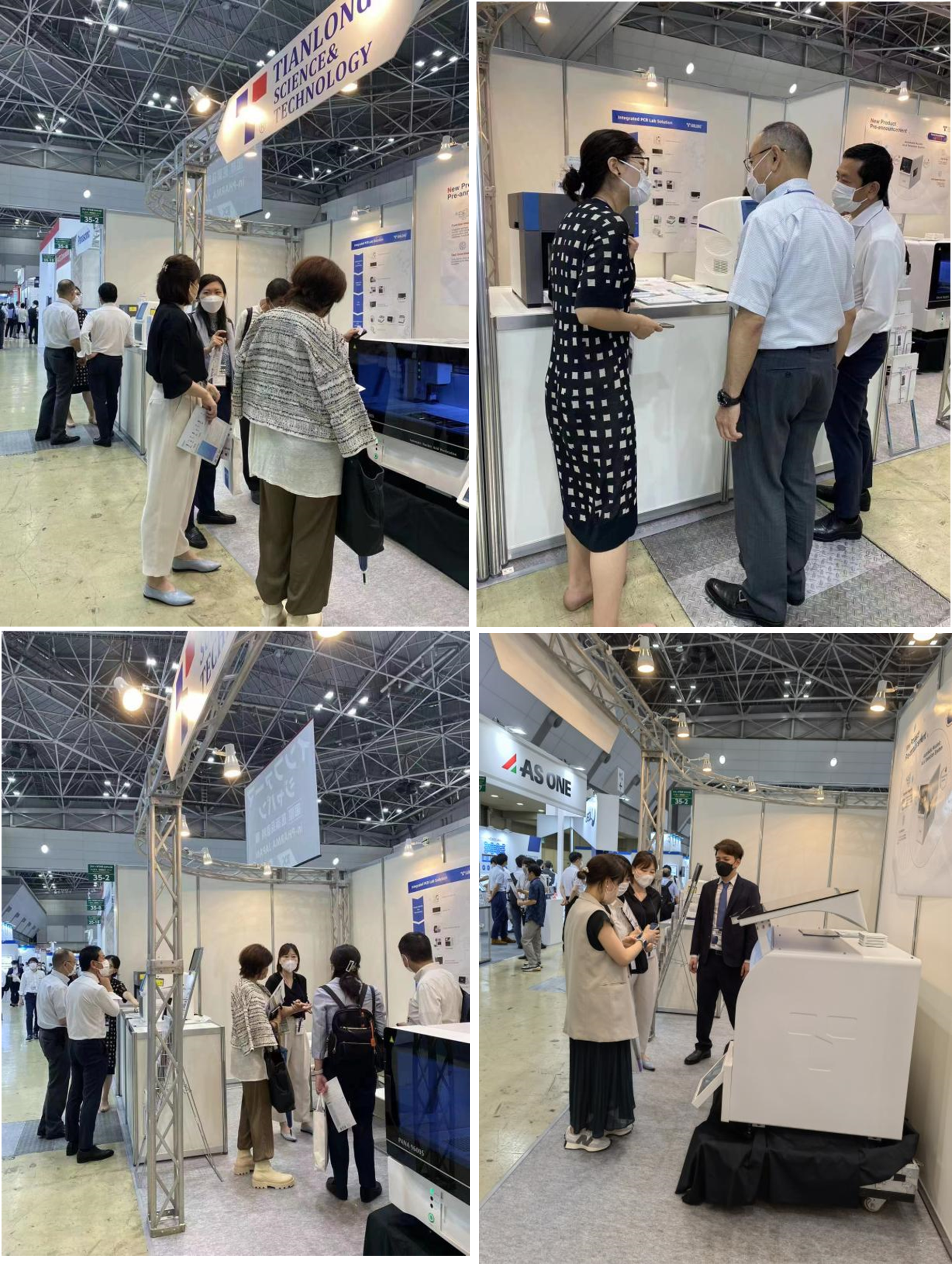 Tianlong Intelligent Manufacturing: for the Well-Being of the World, from China
Tianlong came to the Japanese market several years ago. Since the outbreak of the COVID-19 pandemic, Tianlong has exported nearly 1,000 sets of testing instruments with nearly one million testing kits to Japan, equipping many famous hospitals, CDCs and third-party medical testing laboratories in Japan. The end users and customers include NTT DOCOMO (Japan's largest telecommunications company), Toyota Business Office, Yoshinoya, TV TOKYO Corporation, PMDA, Tokyo Women's College of Physical Education among other well-known Japanese enterprises and institutions.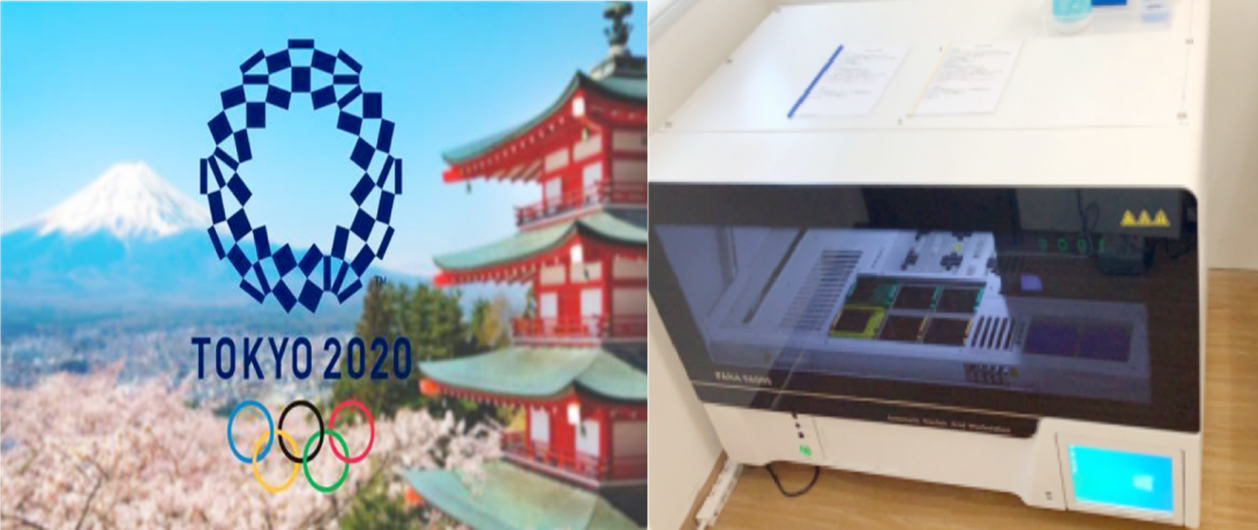 Also, during the Tokyo 2020 Olympic Games, athletes from 204 countries and regions around the world gathered in Japan, and the difficulty of epidemic prevention and control escalated significantly. Tianlong's overall solution of COVID-19 molecular diagnostics were also used for part of the Olympic athletes to ensure the smoothness and safety of the Tokyo Olympics.
Through the exhibitions, Tianlong has established connections, cooperation and trust with customers around the world. In the future, we will continue to build cooperation channels, stabilize the supply chain system, and strive to be the guardian of human well-being from China, for the world.