Tianlong Intelligent Manufacturing in 2022 AACC, Chicago, USA
公開日 2022-07-29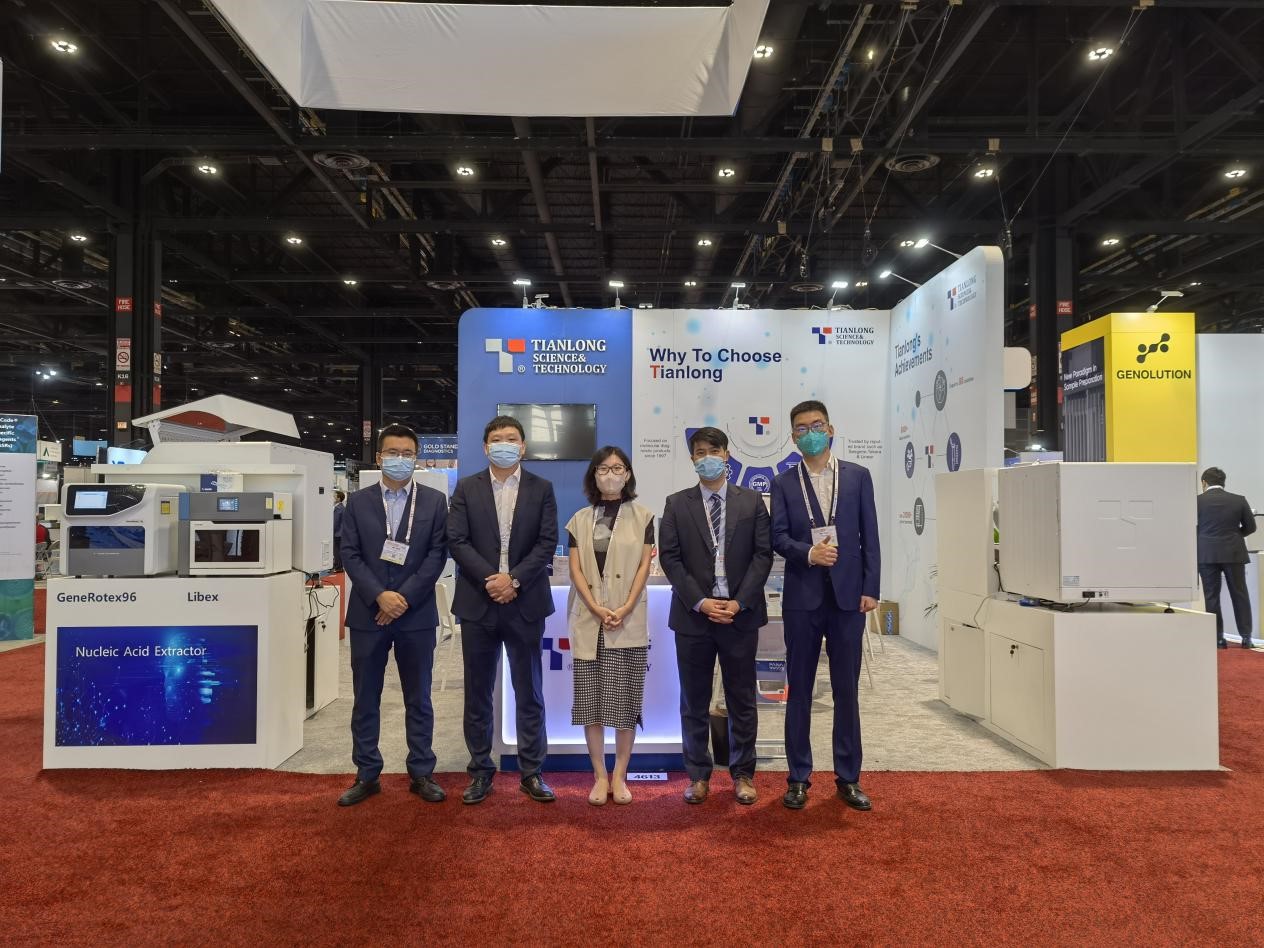 The 2022 AACC Annual Scientific Meeting & Clinical Lab Expo, the most extraordinary annual event for the global clinical testing fields, has been held successfully in Chicago, USA, from July 26th to 28th. The 2022 AACC venue held more than 2500 booths, and over 20,000 medical professionals and clinical laboratory practitioners from more than 100 countries worldwide participated in this great event.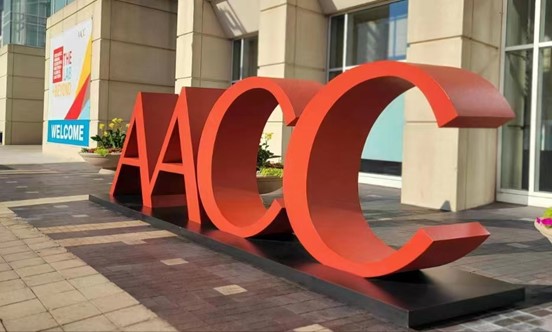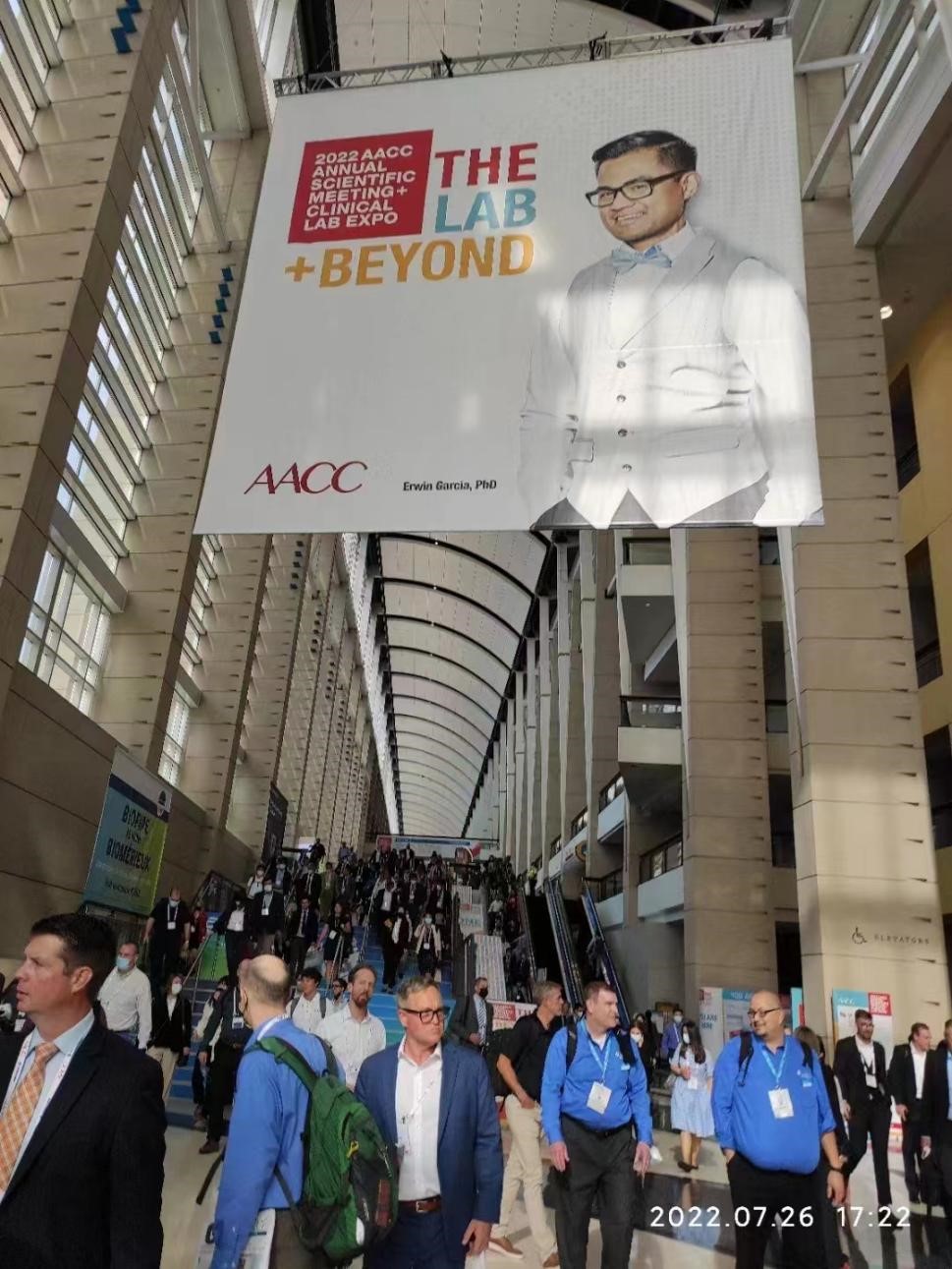 Tianlong Intelligent Manufacturing Family Performed on the 2022 AACC Stage
In this AACC, Tianlong presented the overall solutions of molecular diagnostics and performed on this global stage of clinical testing circles. The performance of Tianlong Intelligent Manufacturing Family has been exceptional: our star products have shown their stunning beauty, high quality, excellent performance, and thoughtful design, attracting many eyes to the scene.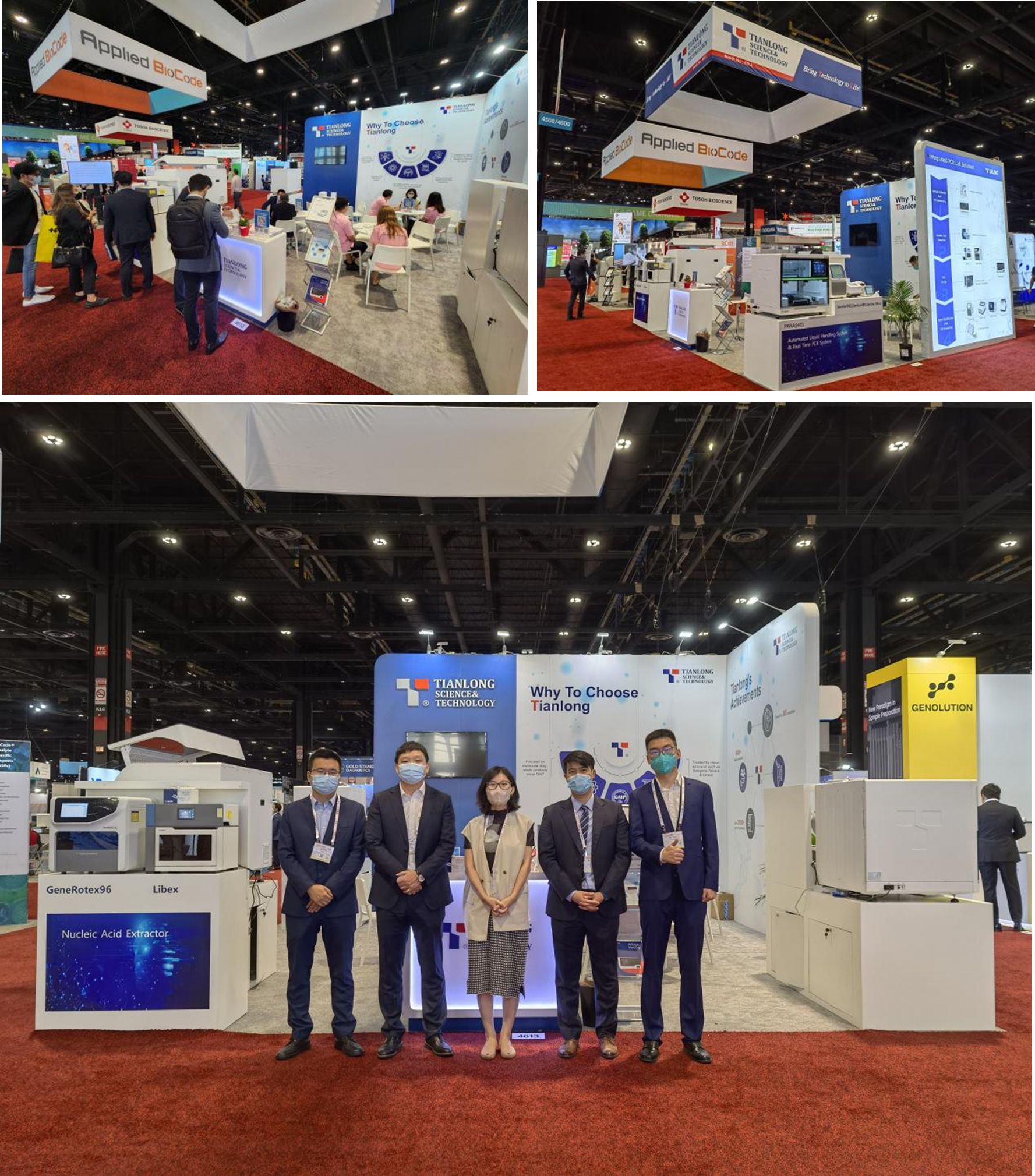 During the 2022 AACC, Tianlong's proprietary smart PCR lab system independently developed by Tianlong has been popular among professional participants. Tianlong team and our potential clients have discussed our new star product in-depth. The system allows automatic entry of nucleic acid test sample information throughout the process and can realize rapid traceability of abnormal test results, saving two-thirds of laboratory personnel. The time from sample receipt to result uploading can be shortened to 2.5 hours with Tianlong's intelligent PCR laboratory system, significantly improving the efficiency of nucleic acid testing.
Tianlong Intelligent Manufacturing Family Is Always with You
We also met many of Tianlong's old fans and friends during the exhibition and shared our moments.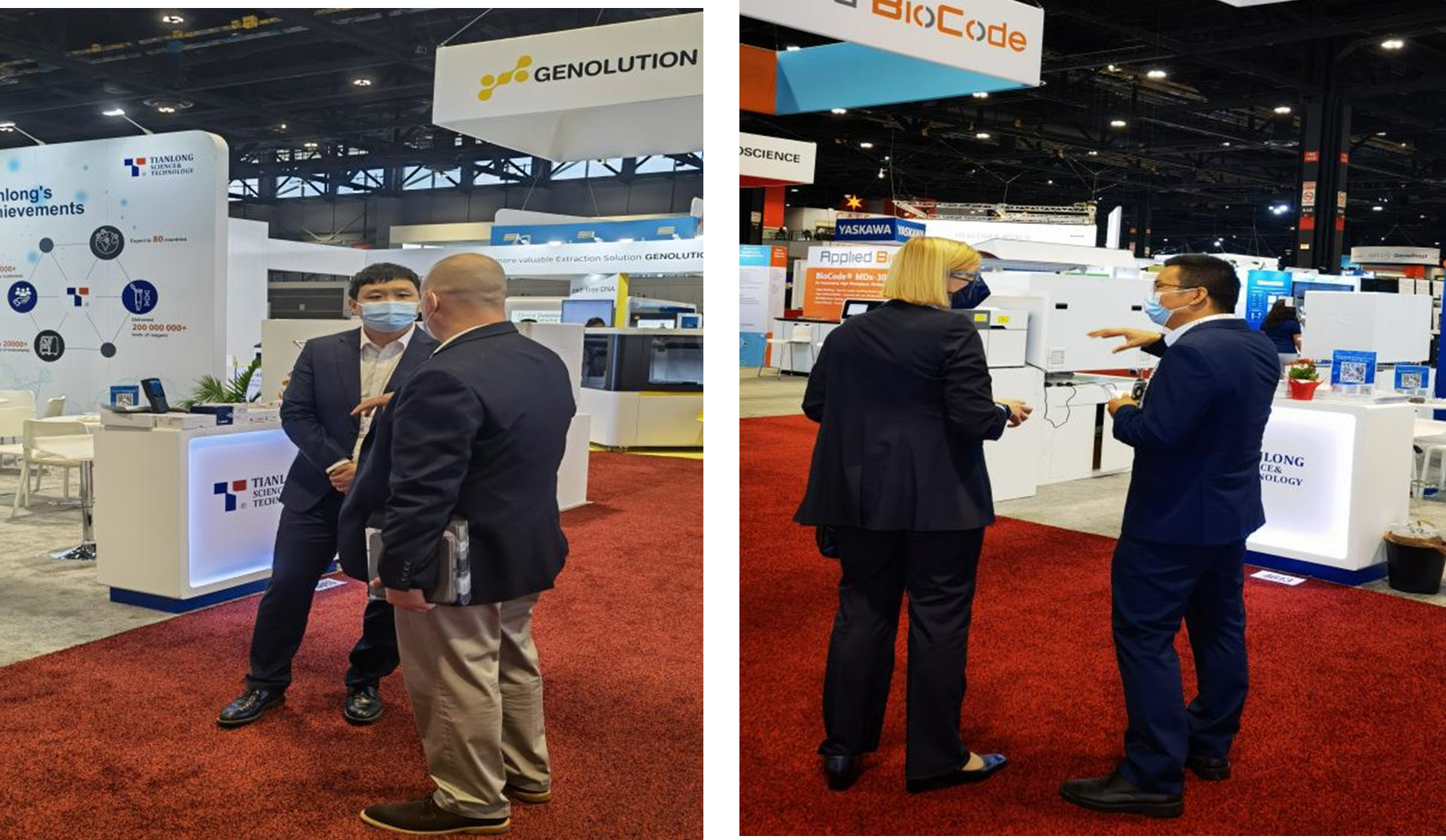 At the beginning of 2022, when the epidemic situations were the most serious in the United States, Tianlong shipped out more than 100 sets of instruments for nucleic acid extraction and real-time PCR and compatible reagents to support the United States to combat the epidemic. During the 2022 AACC, our clients from America highly praised the reliable performance and timely delivery of Tianlong products in their labs through the most challenging time.

"We have installed dozens of Tianlong's nucleic acid workstations and real-time PCR instruments in Brazil. The excellent product performance and user experience have enabled us to establish better trust and closer relationship with our customers." So says our Brazilian customers.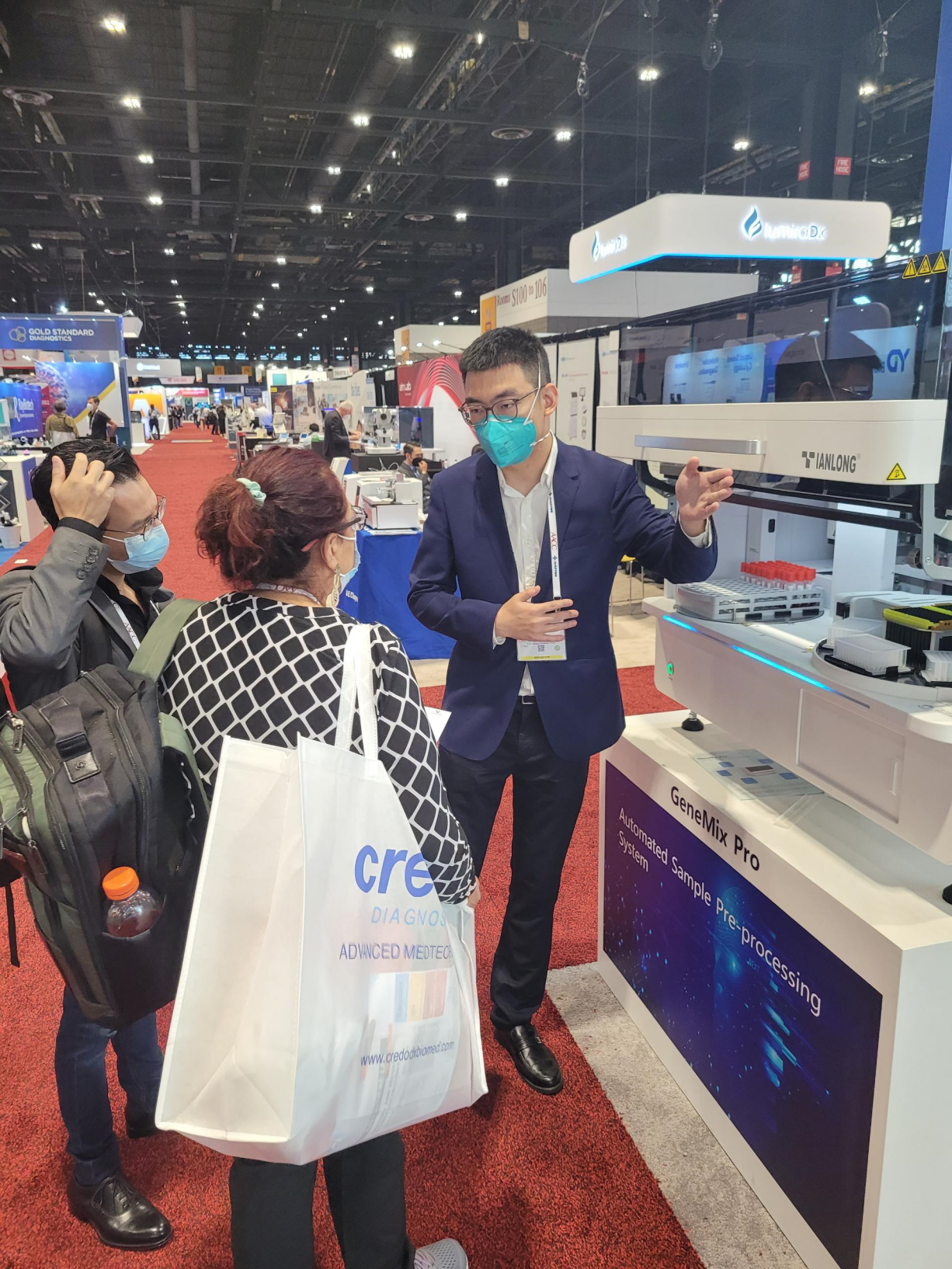 The recognition from our product users is the best motivation for Tianlong team to continue with our everyday work. Tianlong team will continue to provide our perfect, flexible, and comprehensive solutions to every user who trusts Tianlong.
Tianlong: from China, for the World
Tianlong has been committed to creating first-class molecular diagnostic products for human well-being since the beginning. After years of cultivation and development, Tianlong Intelligent Manufacturing Family products have obtained more than 120 approvals or certifications, including EU CE, US FDA, UK MHRA, Korea KFDA, etc., and has been marketed in over 80 countries worldwide such as the USA, Germany, Japan, Italy, Denmark, Indonesia, etc.

In the future, Tianlong will continue with our great efforts in domestic and overseas markets with strategic planning and business development. Tianlong team will communicate better communication and collaborations within the industries via exhibitions. We will continue to introduce Tianlong Intelligent Manufacturing to the world while contributing to human well-being from China, for the world.