Tianlong Shone at Analytica Vietnam 2023
Release Date 2023-04-23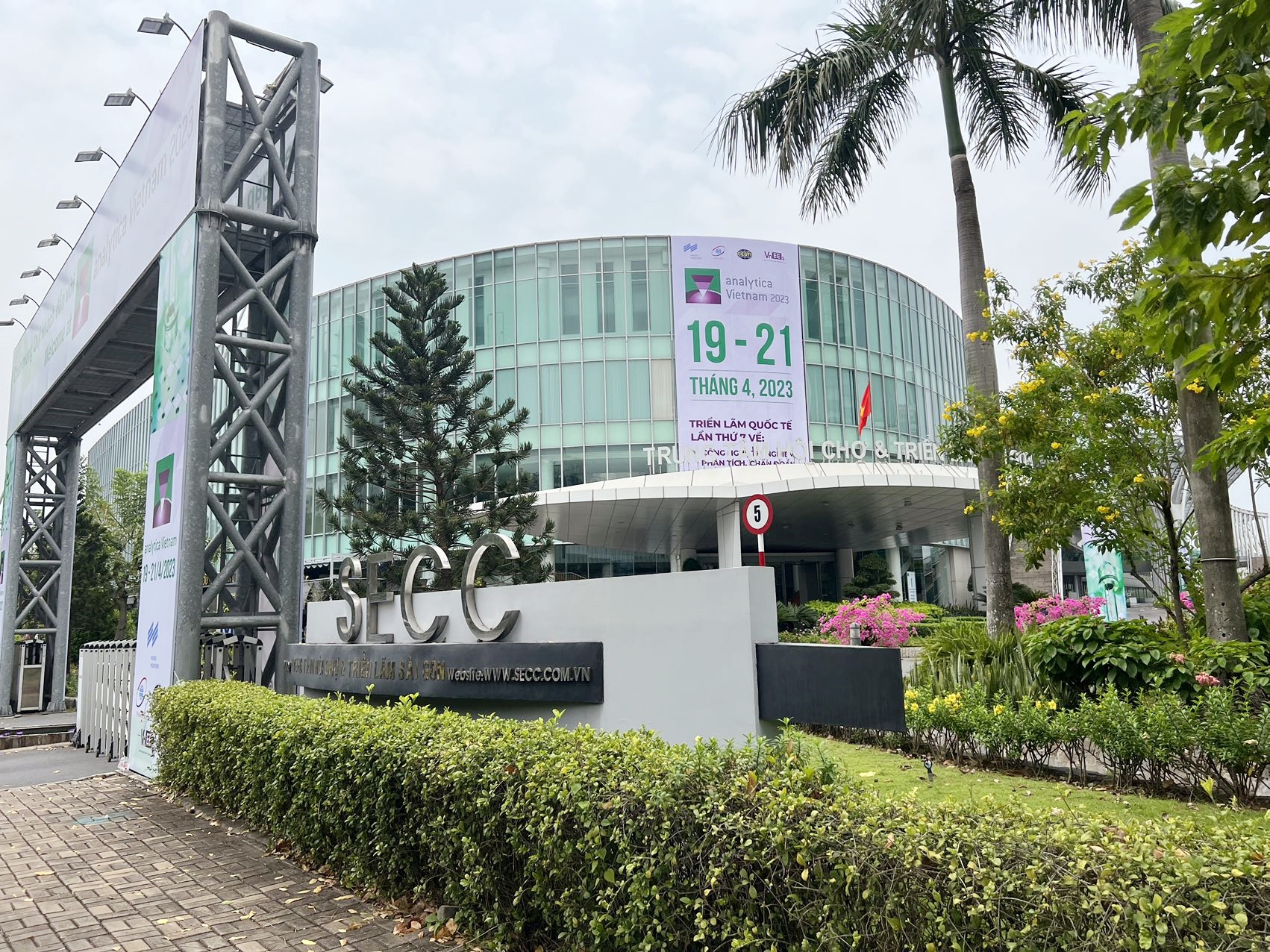 Analytica Vietnam, the most influential analytical, biochemical and laboratory exhibition in Vietnam, was held at Saigon Exhibition and Convention Center in Ho Chi Minh City from April 19 to April 21, 2023. As it's the first time ever Tianlong exhibits in Vietnam, we are thrilled to welcome guests from all over the world and discuss the latest changes and development trends in the molecular diagnostic industry.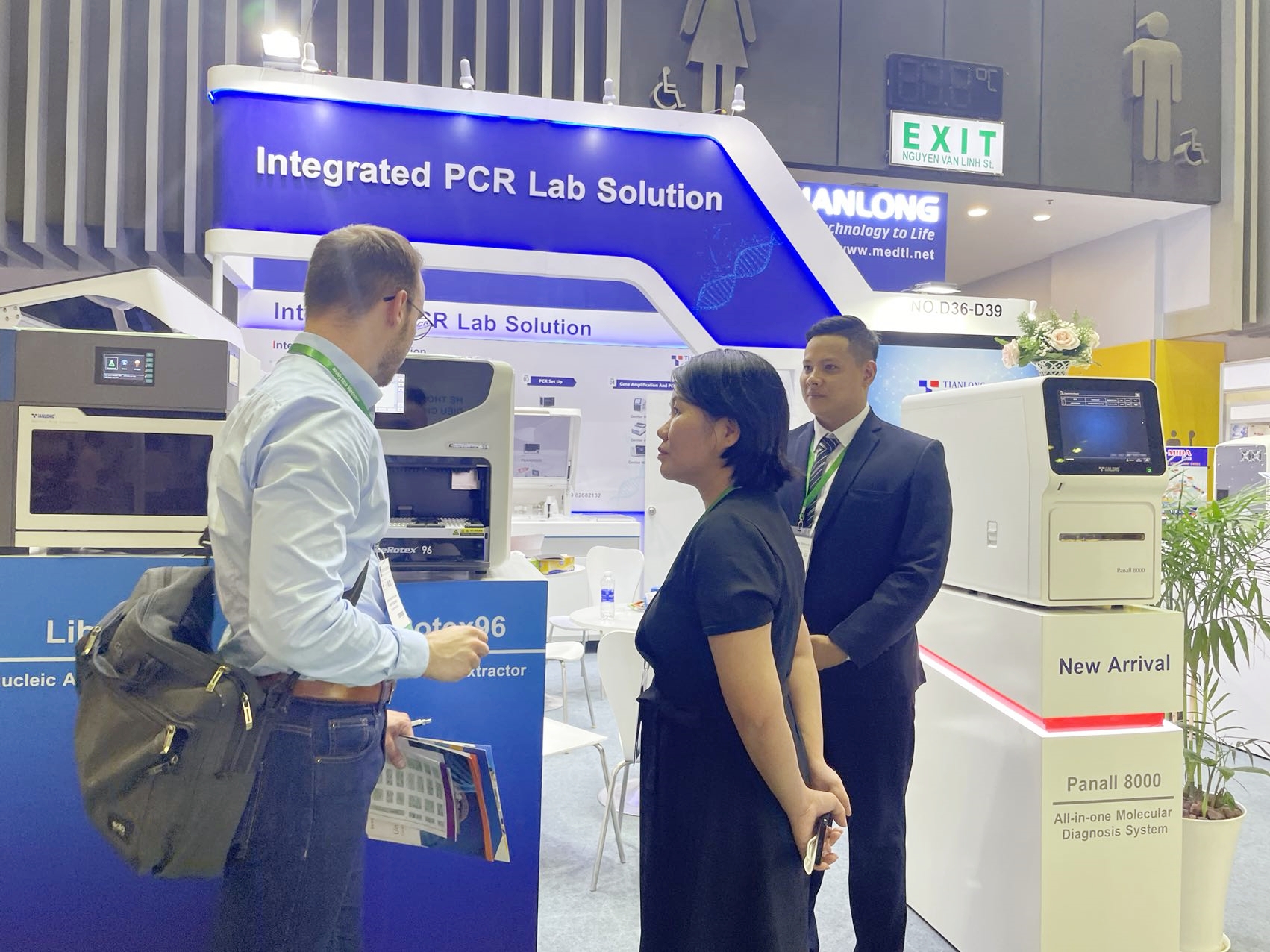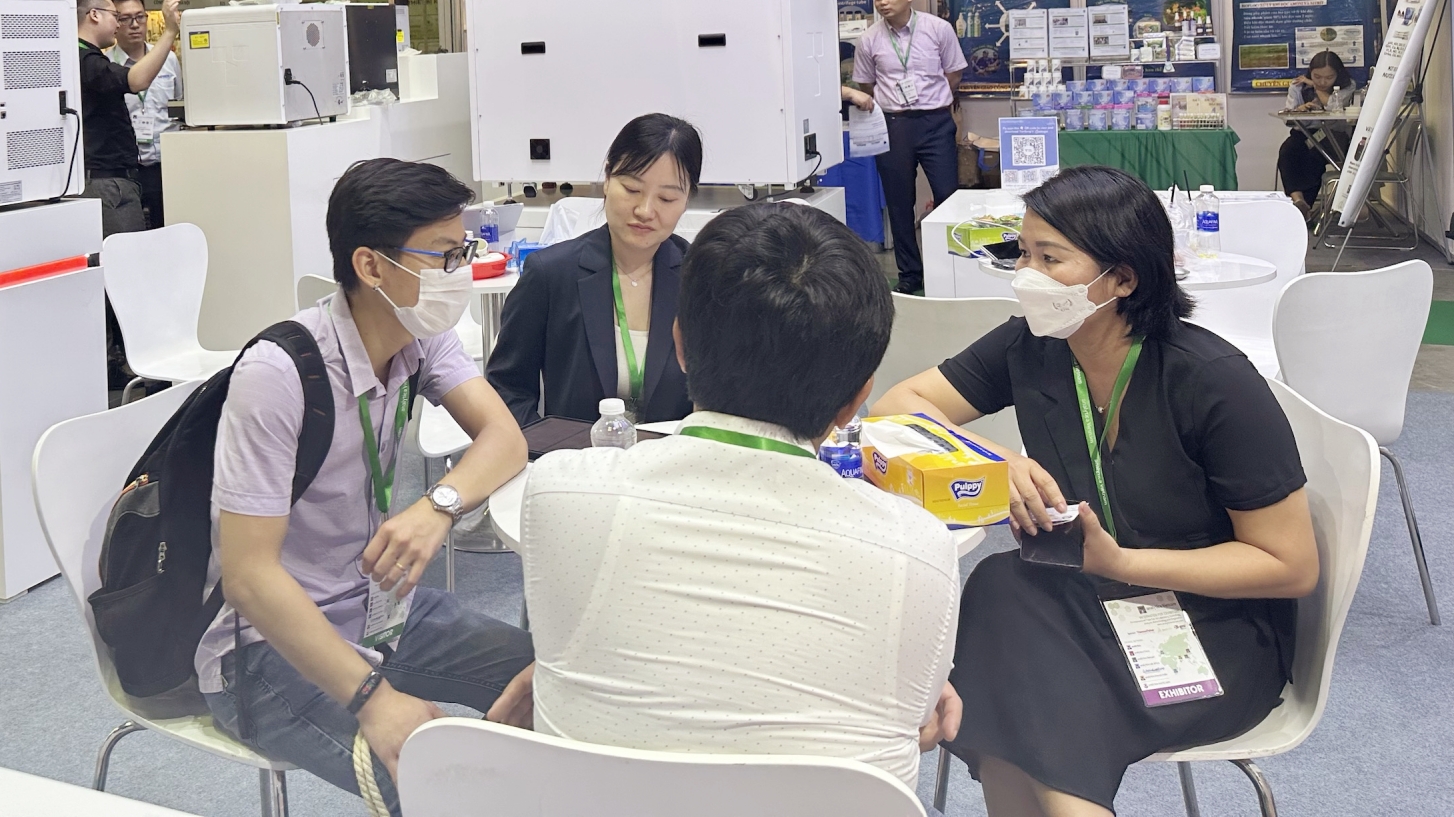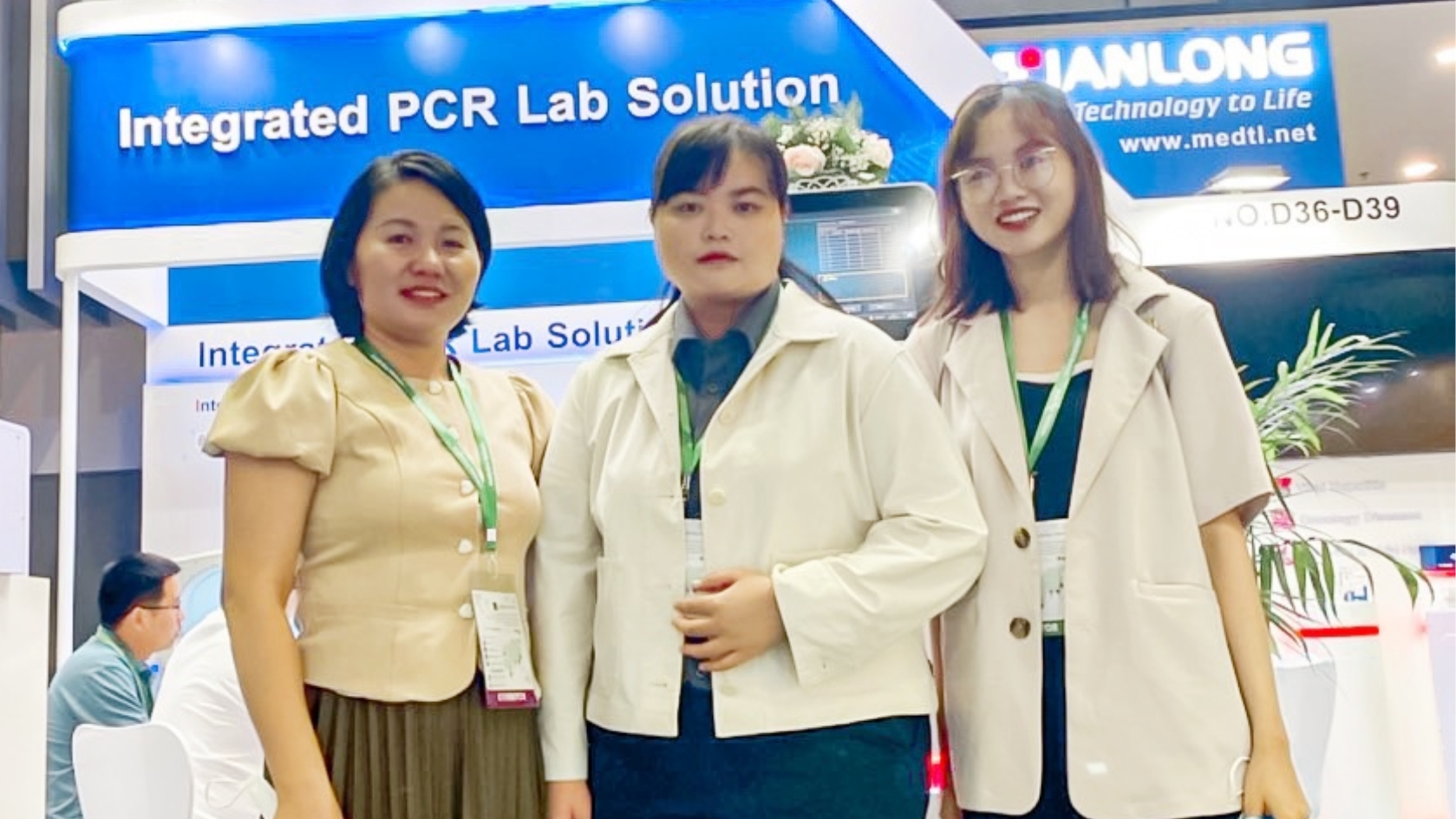 In this exhibition, Tianlong presented star products such as nucleic acid extraction system, PCR detection system, sample processing system, and compatible reagents. During the three days, a lot of visitors came to our booth to inquire, which also shows their recognition of the performance and quality of the Tianlong products.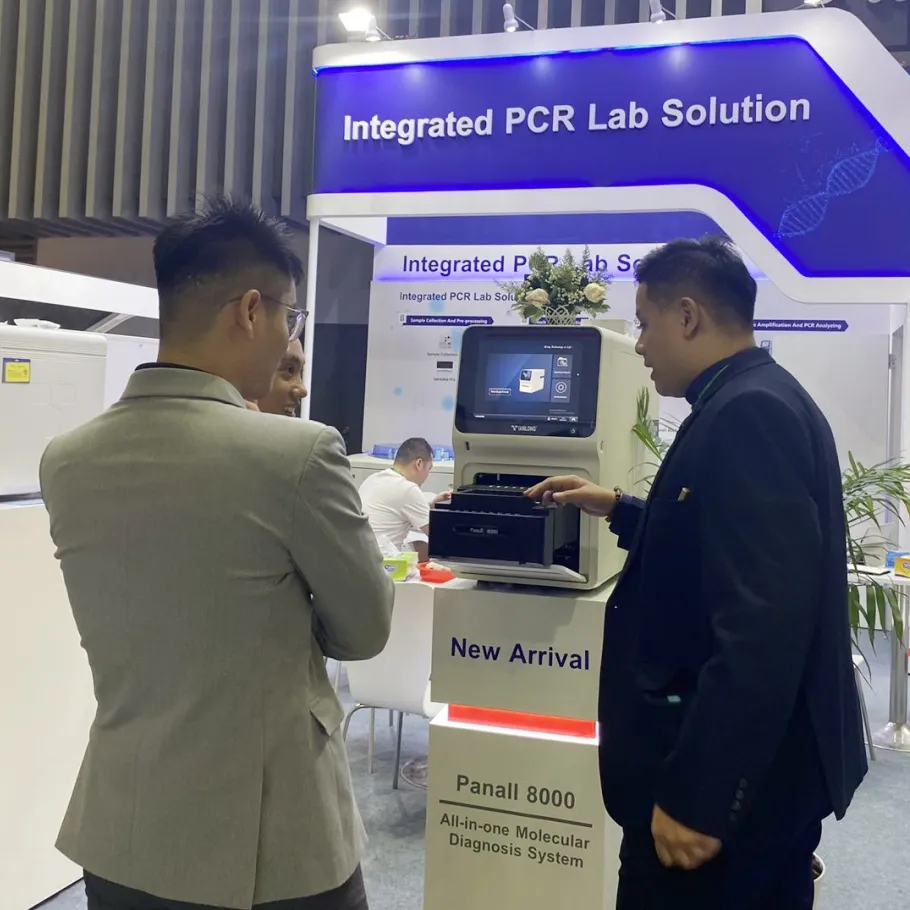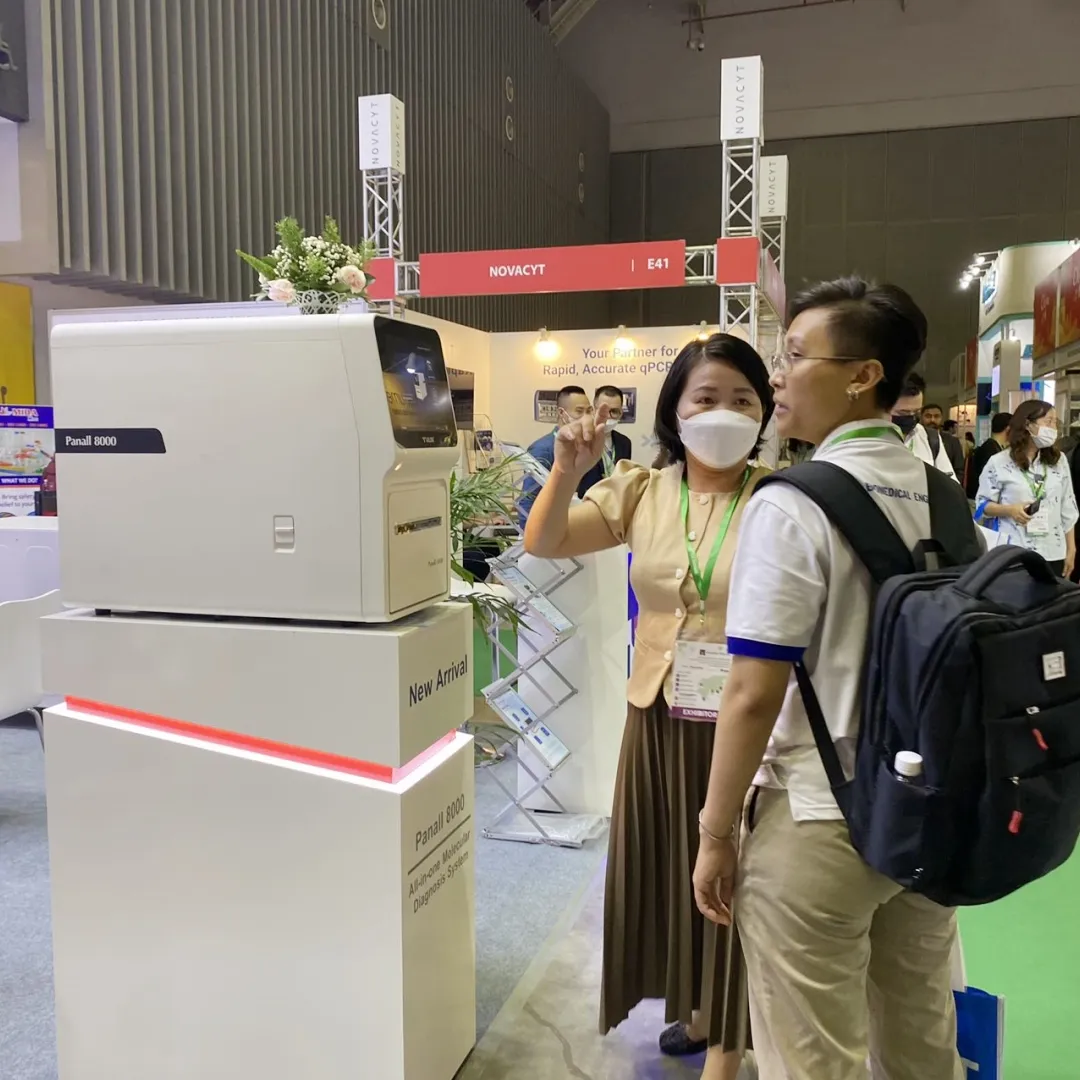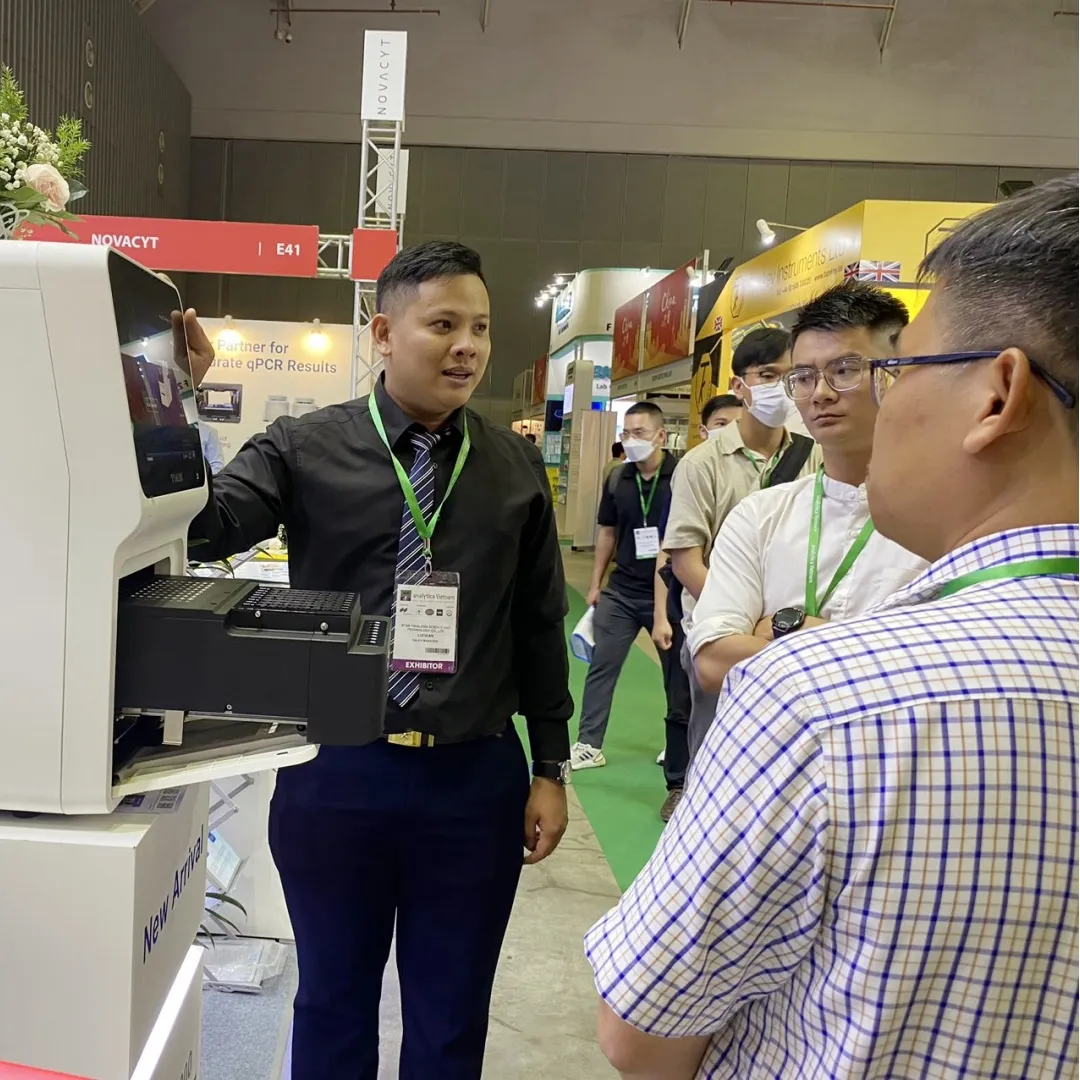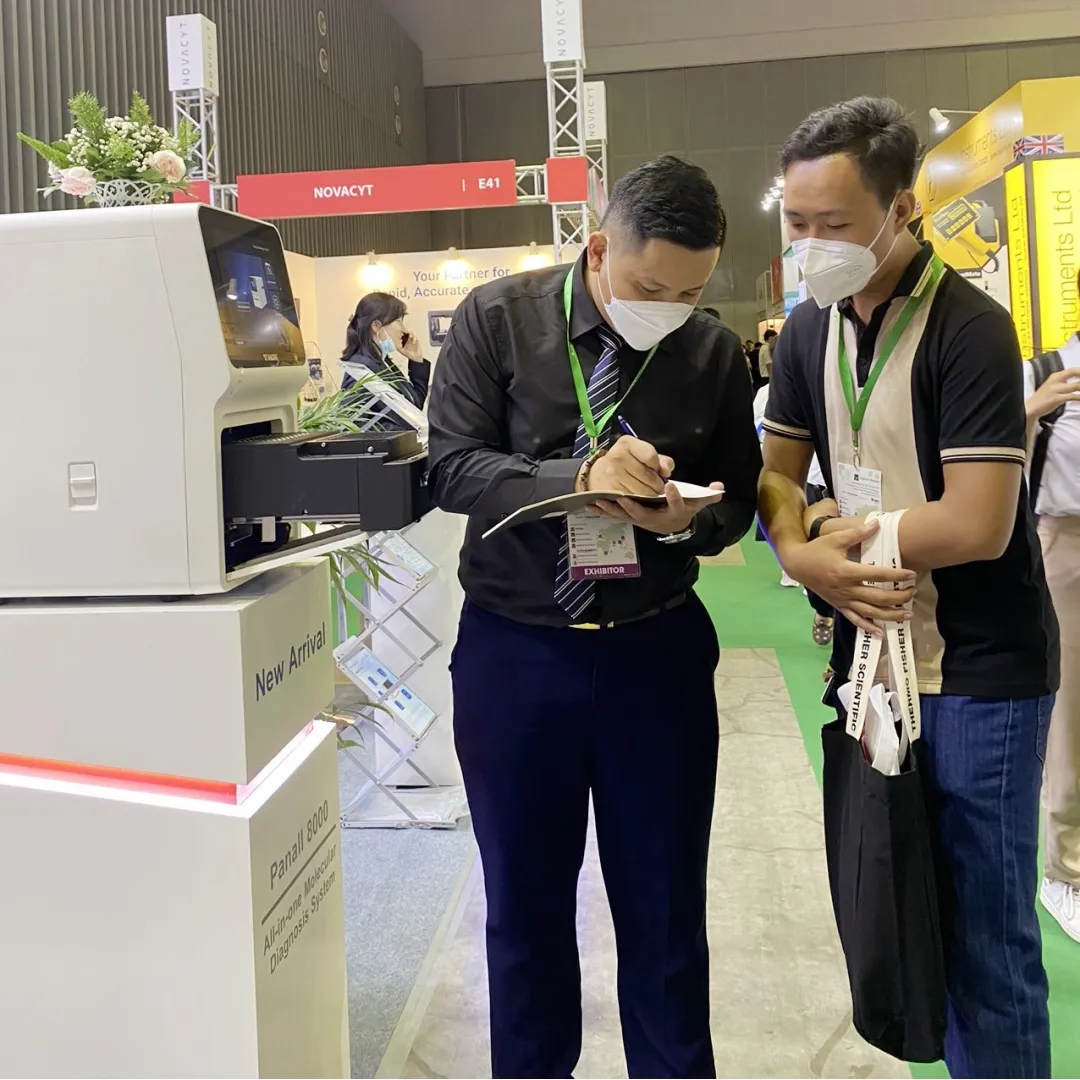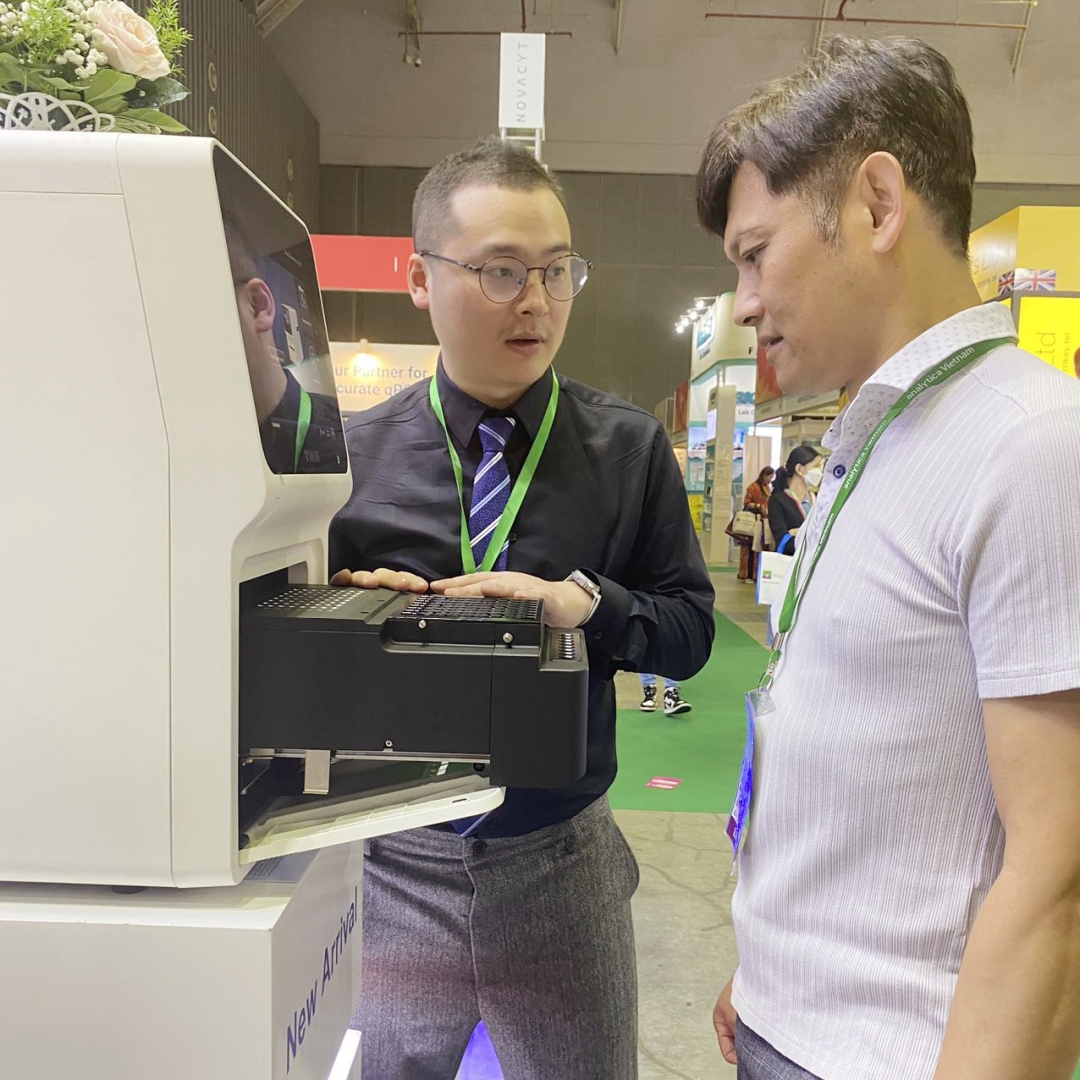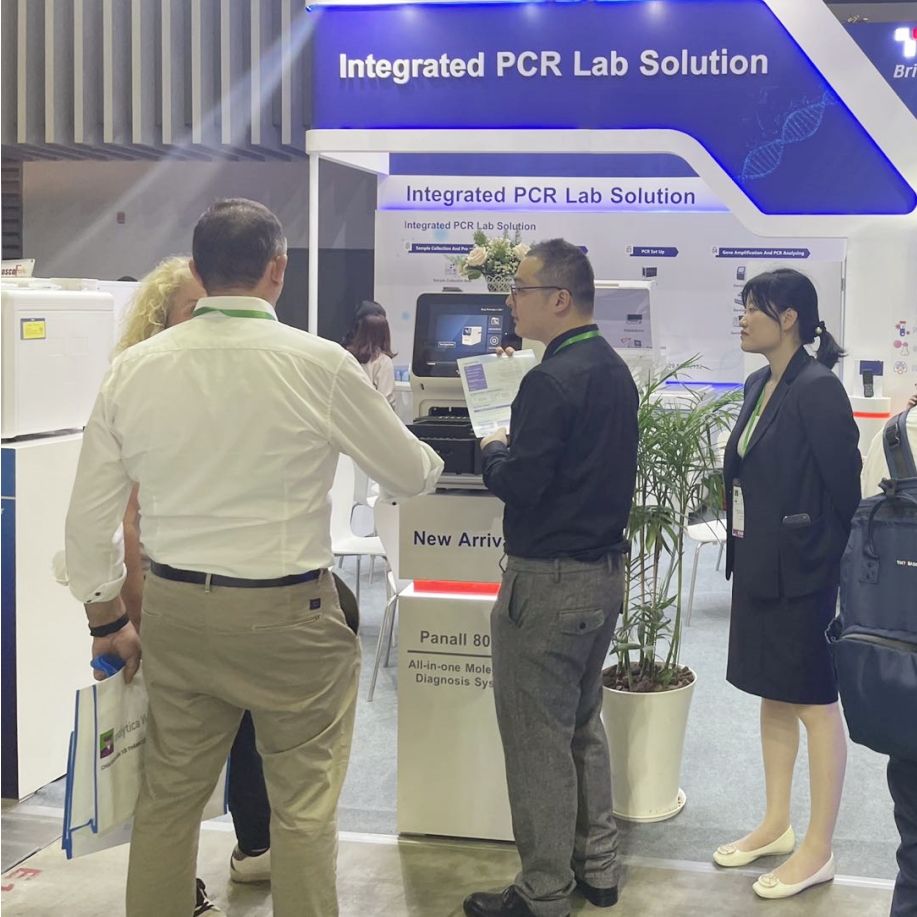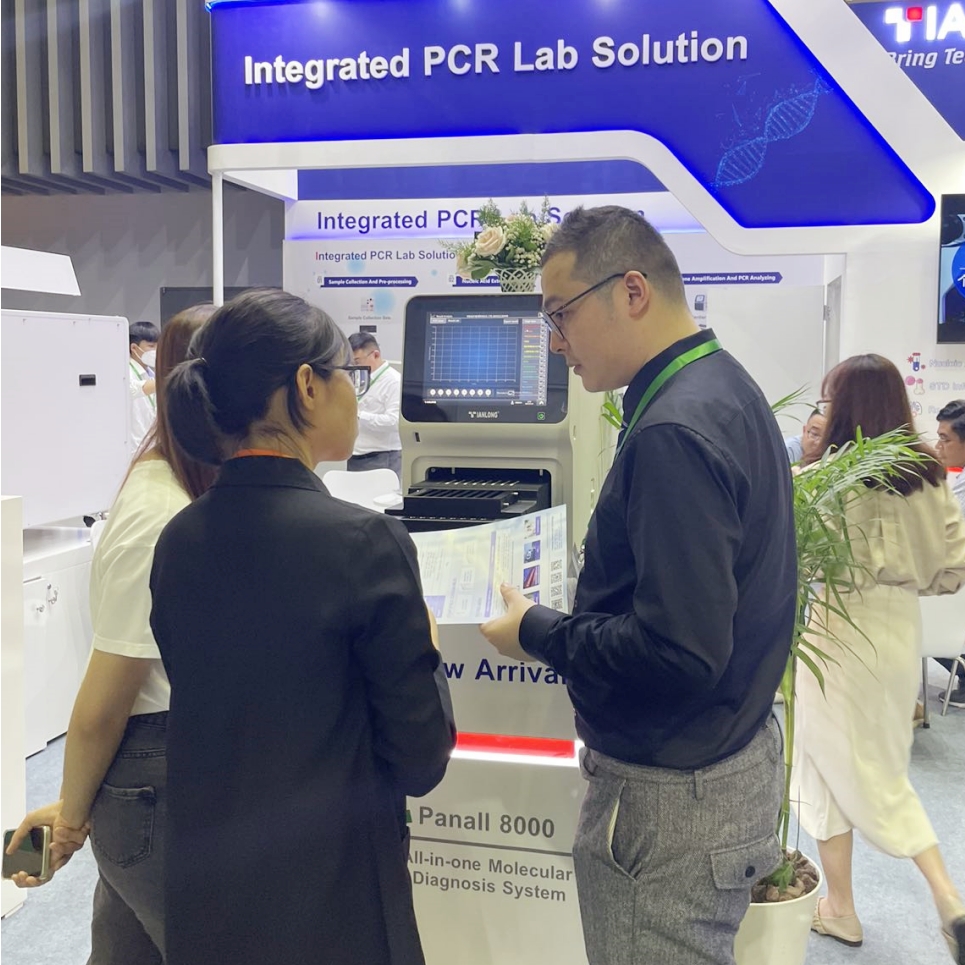 The new Tianlong Panall 8000 All-in-one Molecular Diagnostic System attracted a lot of attention in the show. The instrument integrates multiple functions and can be operated by one key to complete sample tube decapping/capping, sample loading, nucleic acid extraction, PCR set up, PCR detection and result analysis, truly realizing the "sample in - result out" nucleic acid testing, bringing great convenience to laboratory operators.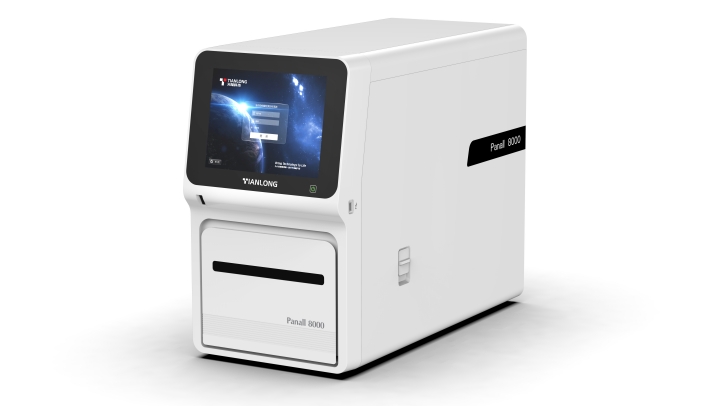 Benefits:
1. Sample in - result out system
2. One key operation and walkaway workflow
3. Closed system minimizes contamination
4. 8 samples can be tested at the same time
5. 12.1-inch intuitive touchscreen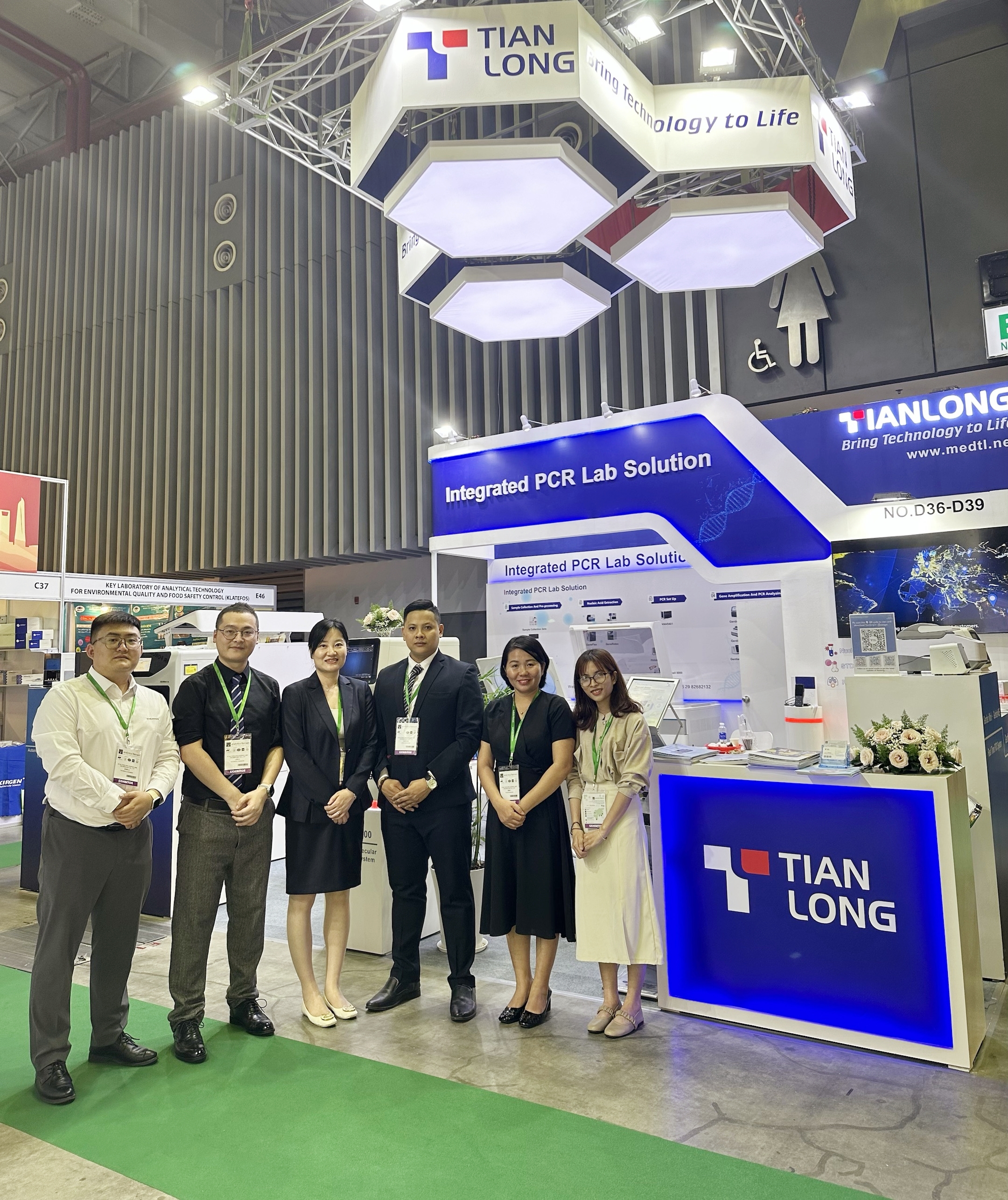 The first trip to Vietnam was successfully completed, and we would like to thank all our friends, partners and colleagues. We will continue to innovate and create excellent molecular diagnostic products, and look forward to seeing you next time!