Tianlong Obtains Export Commodity Brand Certificate by CCPIT
Дата выпуска 2022-06-21
Recently, Tianlong has officially acquired the "Certificate of Export Commodity Brand" issued by the China Council for the Promotion of International Trade (CCPIT). This Certificate covers a variety of products, such as Tianlong's proprietary instruments and reagents for nucleic acid extraction, and nucleic acid detection.
Tianlong, with this Certificate, will go further and expand overseas markets and improve brand awareness and international market competitiveness.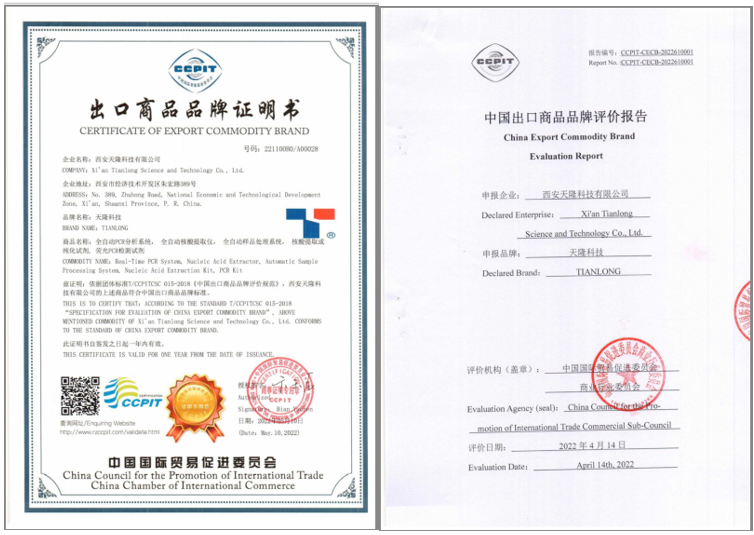 Branding of Export Goods – Domestic and International Acknowledgement
Brand competition has become the core manifestation of international competitiveness and status. The "Certificate of Export Commodity Brand" issued by the China Council for the Promotion of International Trade (CCPIT) is newly established by CCPIT to work with the national branding strategy actively.
The approval of this Certificate verifies and certifies the export commodity brands of enterprises from eight dimensions, such as R&D and innovation capability, international certification, market recognition, intellectual property protection, and global operation, which can be considered a type of "national acknowledgment".
The legitimacy and validity of the Certificate have been recognized by governments, chambers of commerce and enterprises in over 200 countries and regions worldwide. The certified enterprises and certified brands will be in the "Export Commodity Brand Certification List" released by CCPIT.
This list will be issued to the ministries and commissions of the State Council, business associations, embassies and consulates in China, Chinese representative offices abroad, and some international events, which significantly improve the competitiveness of products in the global market.
Tianlong Intelligent Manufacturing Family Are Popular Overseas
Tianlong products have obtained more than 70 Chinese NMPA approvals and over 120 international approvals or certifications such as EU CE, US FDA, etc. They are exported to Europe, North America, Oceania, and Southeast Asia, for various applications in local CDCs, medical institutions, and third-party medical laboratories in more than 80 countries.

Tianlong products have been widely applied in infectious disease surveillance, molecular diagnostics for genetic diseases and cancers, precision medicine and treatment, etc. Tianlong always believes that we are in China, for the world, and we have combated major epidemics such as COVID-19, Ebola, MERS, and African Swine Fever.
Tianlong high-performing products and service system have secured continuous rapid growth globally, and Tianlong has reached strategic cooperation with TaKaRa (Japan) and Seegene (Korea). Tianlong has also contributed to the safety and success of major events such as the G20 Summit, the Tokyo Olympic Games, and the CIIE.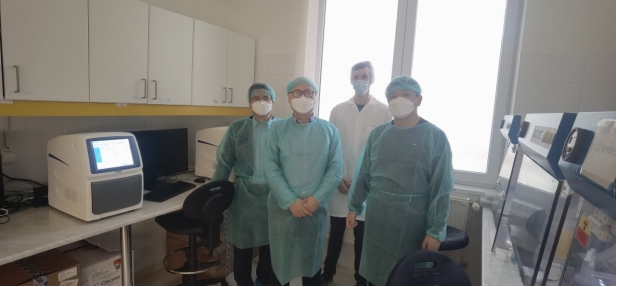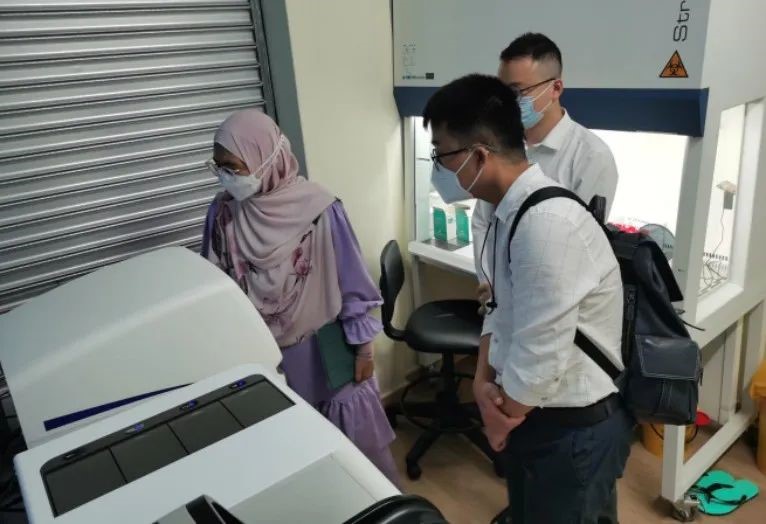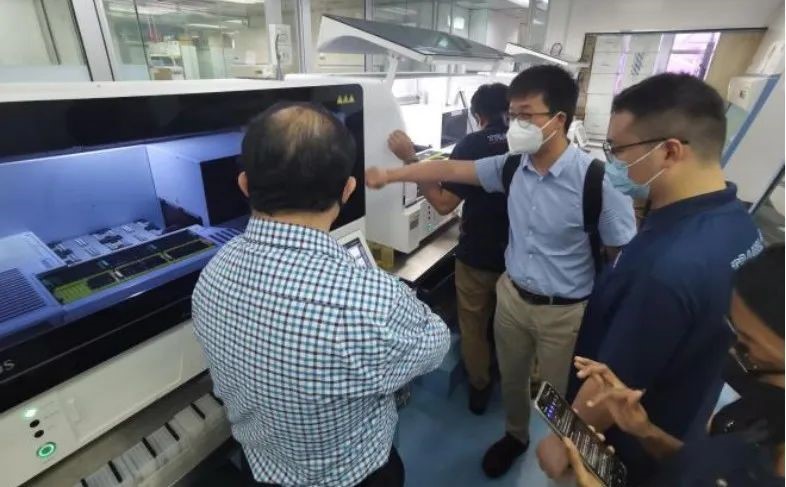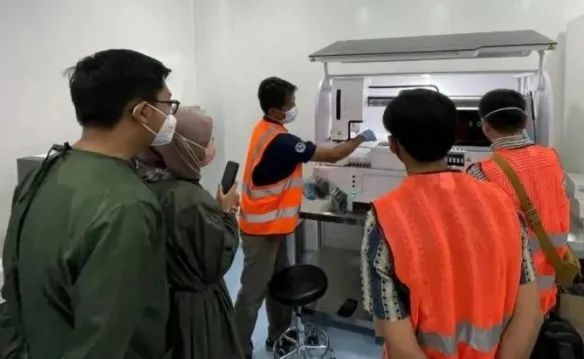 During the COVID-19 pandemic, Tianlong hasn't stopped serving global customers. Tianlong support teams visited our users and customers in Denmark, Hungary, Austria, Italy, Czech Republic, Saudi Arabia, Iran, Egypt, and other countries.
"It's great that you guys showed up when we needed you." These are the heartfelt words of appreciation from our overseas customers during our visit.
Tianlong will continue to develop first-class molecular diagnostic products for human well-being as our mission. And we will keep up with our innovations of high-performing products to as part of the rise of China's intelligent manufacturing, from China, for the world.