Tianlong Panall 8000: All-in-one System that Reshapes Molecular Diagnostics
Release Date 2023-06-02
Introduction

What is a molecular diagnostics system? It sounds like fancy yet unfamiliar equipment to many of us. In actuality, molecular diagnosis systems are medical diagnostic tools that use molecular techniques to detect the presence or absence of specific DNA, RNA, or protein sequences in a biological sample, such as blood, urine, or tissue. In such a way, molecular diagnostic systems identify the genetic basis of a disease, detect pathogens such as bacteria or viruses, and monitor the effectiveness of treatment.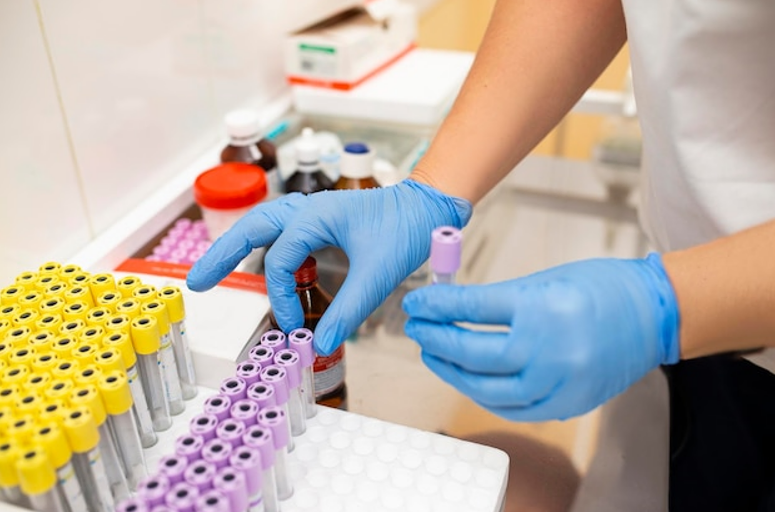 Efficiency is the merit of molecular diagnosis systems. Contrary to the traditional approach, where medical testing was restricted to a complicated and lengthy procedure, and patients had to endure long waiting periods of several hours, or even days, to receive the test results, molecular diagnosis systems provide quick results. This allows patients to receive prompt treatment and management without any delay caused by the lack of information. Moreover, molecular diagnosis systems also offer the convenience of testing specimens outside the clinical laboratory setting, making it possible to perform tests in different locations where traditional diagnostic tools are unavailable.
There are numerous types of molecular diagnostic systems available, some capable of performing polymerase chain reaction (PCR) and nucleic acid extraction, while others are good for data analysis through the molecular diagnosis kit. With these remarkable techniques, even with very small amounts of genetic material, the detection result can still remain highly sensitive and specific.
In this article, let us have a close look at the applications, benefits, and key features of Panall 8000, a new member of Panall's All-in-one Molecular Diagnosis System series, as well as the fast track to a faster and more accurate diagnosis of diseases.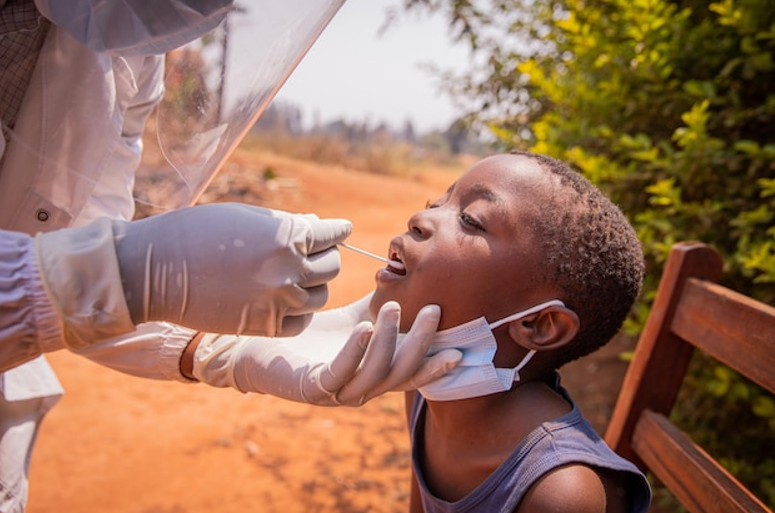 Application in Different Scenarios

As stated earlier, the molecular diagnostic system is suitable for use in various settings, including clinical and non-clinical ones. The clinical settings where it can be used include biological and clinical emergencies, military safety, and health management. On the other hand, the non-clinical settings include a broader range of places, such as remote areas, customs, airports, clinics, and emergency rooms. As these places often experience a high volume of people gathering or traveling daily, emergency care and a molecular diagnostic workstation are necessary.
Key Strengths and Features
The Tianlong Panall 8000 All-in-one Molecular Diagnosis System is an easy-to-operate and safe molecular test tool that combines several functions into one device. These functions include sample tube decapping/capping, sample loading, nucleic acid extraction, PCR setup, PCR detection, and result analysis. This system enables a seamless detection process from sample to result, making it very convenient for professionals with a simple one-key operation.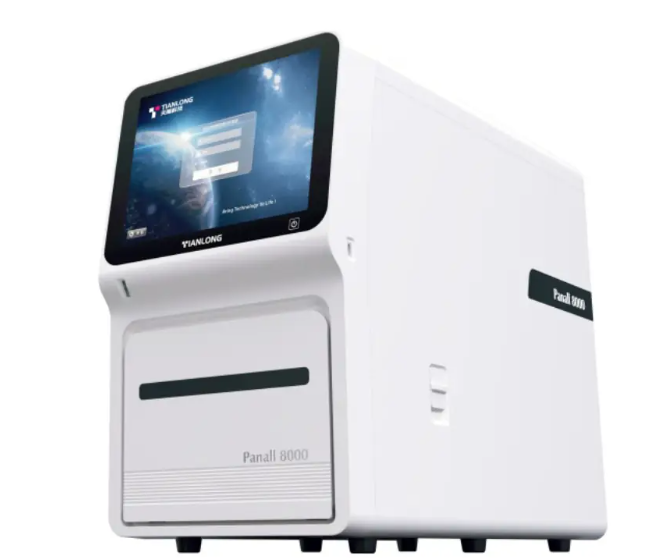 Panall 8000 covers a wide range of diseases in its test menu. This molecular diagnosis system is well capable of rapidly diagnosing pathogens associated with different respiratory infectious diseases, including 7 types of respiratory pathogens (Flu A, Flu B, RSV, ADV, HRV, HPIV and MP), respiratory 17 types of pathogens (Flu A, Flu A/H1, Flu A/H3, Flu B, RSV, ADV, HRV, HPIV1, HPIV2/4, HPIV3, CP, MP, CorHKU1/OC43, CorNL63/229, HMPV, HBoV and SARS-COV-2), and more in the coming days! Therefore, this molecular diagnosis system does not just enable timely and accurate diagnosis in all scenarios for efficient detection and rapid treatment, but also contribute greatly to the control of infectious diseases.
But being good at detecting so many diseases is merely a start! Panall 8000 also has the following features that make it state-of-the-art:
1. This in vitro diagnostic medical device provides a seamless detection process from sample to result.
2. The model is designed to minimize contamination through its closed design.
3. Featuring a 12.1-inch touchscreen, the molecular diagnosis system is safely user-friendly and easy to navigate.
4. Panall 8000 does not require any additional equipment to operate.
5. The molecular diagnosis system provides results that are easy to interpret without the need for any further analysis.
6. The model is capable of testing up to 8 samples simultaneously.
7. The system offers reliable and high-quality results that users can depend on.
Conclusion
As the top-of-the-line instrument manufacturers, Tianlong Science and Technology has been making an unremitting effort to integrate PCR lab solution to the research, development and production of PCR lab instruments and reagent kits in molecular diagnostics.
For the past 2 decades, Tianlong has been engaged in the research and development of a set of products, ranging from viral transportation medium, sample processing system, nucleic acid extractor, nucleic acid extraction kit, real-time PCR system, PCR test kit, liquid handling system to ATP hygiene monitor, etc., dedicated to providing professional and integrated PCR lab solution in molecular diagnosis ever since its establishment, and will continue to develop the top reagents and instruments for the well-being of all humanity.
Partner up with Tianlong and stay safe and healthy!