Nucleic Acid Extraction Systems: The Prerequisite for EVERYTHING
Release Date 2023-08-15
Diagnostics are essential in helping healthcare providers offer patients prompt treatment for their conditions. A nucleic acid extraction system remains a good option for removing genetic materials from a specific sample. It plays a role not only in diagnostics but also in assisting with genomic studies [1]. While various technologies can be used for nucleic acid extraction, magnetic beads technology is considered one of the more efficient choices.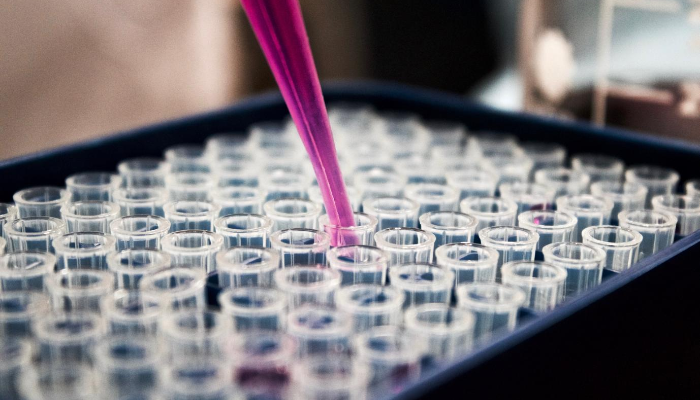 Tianlong's Innovative Rotary Mixing Technology
Tianlong is dedicated to bringing the latest medical technology and innovations to the industry, which includes rotary mixing technologies (RMT). Through careful research and engineering, Tianlong has produced a nucleic acid extraction system suitable for diverse needs in the laboratory and other medical settings.
This rotary mixing technology combined with magnetic bead-based nucleic acid purification extraction technology is one of the ideal nucleic acid extraction solutions. Some of the main benefits that an automatic nucleic acid extractor utilizing the innovative technology from Tianlong offers include the following:
Reduce Aerosol
Rotary mixing technology helps to significantly reduce the aerosols generated during the purification process, minimize the impact of cross-contamination on the results and improve the accuracy of experimental results.
High Sensitivity
Magnetic bead technology is one of the emerging strategies for extracting RNA and genomic, plasmid, and mitochondrial DNA. Combining functionalized magnetic particles or beads with a suitable buffer system enables a fast and efficient extraction process. At the same time, the magnetic bead residue is less than 1%, which increases the confidence of the experimental results.
Easy to Operate
The magnetic bead technology avoids the centrifugation step and provides an alternative to automated extraction procedures from large numbers of samples. The RMT can be used for batch processing of large quantities of samples (blood, fluids, etc.) and is easy to perform with the instrumentation and procedures, and is a highly automated, high throughput application that enables efficient processing of large numbers of samples.
Super Quiet
Some extractors can get noisy when operating, which can be a hindrance in labs and hospitals. The rotary mixing technology from Tianlong offers a quiet operation.
Tianlong's GeneRotex Nucleic Acid Extractors
Several nucleic acid extractors with nucleic acid extraction systems are on the market, it's sometimes difficult to pin down the most appropriate solution. Two of the more popular options include the Tianlong GeneRotex 48 and the GeneRotex 96 nucleic extractors, which we will discuss in this section.
GeneRotex 48 Nucleic Acid Extractor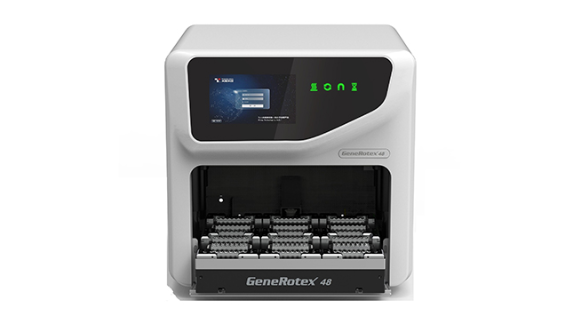 The GeneRotex 48 Nucleic Acid Extractor is a compact solution that can provide a throughput of up to 48. It is ideal for medium-volume sample processing and can be used with medium-scale nucleic acid extraction kits. Tianlong's nucleic acid extraction system with rotary mixing technology reduces aerosol while significantly reducing the risks of providing false positives in diagnostic results.
The machine and the appropriate nucleic acid extraction kit make it incredibly easy to go through the process. The device has a seven-inch display with a touchscreen at the top. The interface ensures the technician does not have to go through any time-consuming or tedious processes.
With support for up to 1000 program configurations, it's also easy to customize the nucleic acid extraction system according to the requirements of the clinical setting and patient samples.
A built-in HEPA filtration element is used alongside the negative pressure system. An onboard storage solution also helps ensure its quick and easy to recall previous diagnostics tests run on the device.
GeneRotex 96 Nucleic Acid Extractor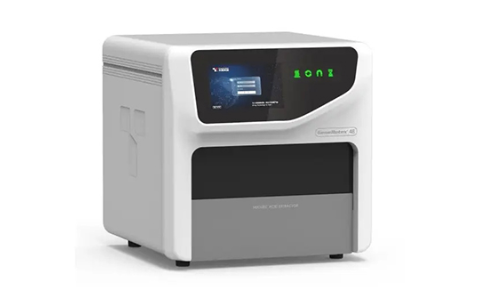 When processing a much larger number of samples simultaneously, then the GeneRotex 96 Nucleic Acid Extractor may be the ideal choice. With a high throughput of up to 96, it's an efficient way to quickly get results for multiple samples. Like the other model, this machine also offers a HEPA filtration element and a negative pressure system.
The nucleic acid extraction system provided a high purification level and was developed to maximize the reliability of the results. It features a magnetic bead residue rated at less than 1% for enhanced accuracy. Deep well plates are used on the interior of the device, and it comes with a built-in storage solution for customizable programs. A built-in power failure protection feature also adds convenience to the use of the device.
This is one of our best-selling instruments and the number-one seller in China. An easy-to-use interface on the built-in touch display further improves how the GeneRotex 96 Nucleic acid extraction system can be used in various clinical settings.
Conclusion
Both the GeneRotex 48 and GeneRotex 96 nucleic acid extractor from Tianlong offers an advanced nucleic acid extraction system that simplifies the process of genetic studies and diagnostics in a clinical setting.
Tianlong has multiple teams working hard to bring the latest advancements in medical technology to different settings. We have over 80 intellectual property rights, and our technology reaches facilities in over 100 countries.