Tianlong's PCR System
Release Date 2023-08-15
Welcome to Tianlong, a leading enterprise that is revolutionizing the field of genetic testing and molecular diagnostics. Our unwavering commitment to independent research and development enables us to deliver cutting-edge solutions to meet the evolving needs of our customers. With an extensive range of products, including nucleic acid testing instruments, PCR thermal cyclers, and real-time PCR systems, we are dedicated to driving scientific advancements and improving healthcare outcomes.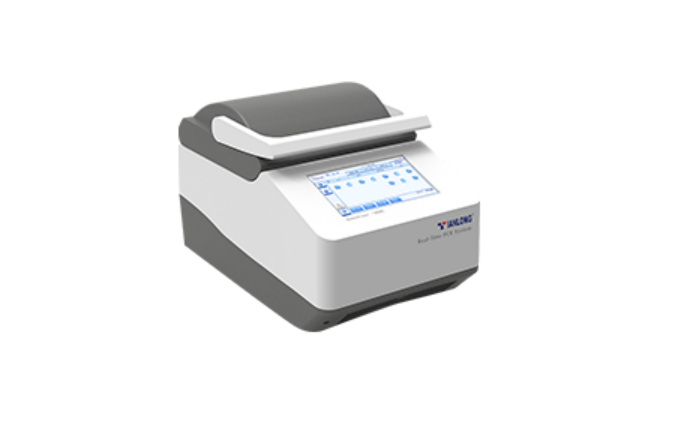 Advantages and usages of PCR Systems
PCR systems play a vital role in various fields, ranging from clinical diagnostics to epidemic prevention and control, food safety, and scientific research. At Tianlong, we understand the broad applications of PCR systems and their ability to provide critical insights into genetic information.
During major epidemics, Tianlong's PCR systems have been at the forefront of combating diseases such as COVID-19, avian influenza, and Ebola. Our products have played a crucial role in the rapid and accurate detection of pathogens, enabling timely interventions and effective containment strategies. The impact of our contributions has been recognized globally, earning us recognition and prestigious awards for our dedication to public health and safety.
Our business coverage extends across more than 100 countries and regions, firmly establishing Tianlong as a trusted partner worldwide. We take pride in our strategic partnerships with global enterprises in the diagnostic industry, which further strengthens our ability to drive innovation and deliver solutions that meet the diverse needs of our customers. These partnerships enable us to leverage collective expertise and resources, fostering a collaborative environment focused on advancing molecular diagnostics.
The Gentier 48E Real-Time PCR System
One of our flagship products, the Gentier 48E Real-Time PCR System, showcases our commitment to excellence. This state-of-the-art system combines innovative optical technologies with powerful software, ensuring optimal reliability and efficiency in PCR workflows.
Designed for small to medium-sized laboratories, mobile laboratories, and on-site testing, the Gentier 48E offers unparalleled features and benefits. With the ability to process 48 samples in a single test run and four fluorescence channels for enhanced accuracy, researchers can achieve high throughput without compromising data integrity.
Conclusion
At Tianlong, we are dedicated to pushing the boundaries of genetic testing and molecular diagnostics. Through our comprehensive range of products, including the Gentier 48E Real-Time PCR System, we aim to empower researchers, clinicians, and public health professionals with reliable and efficient solutions. With a global presence and strategic partnerships, we continue to drive advancements in the diagnostic industry. Join us on this journey as we pioneer new frontiers in PCR technology and contribute to the advancement of healthcare worldwide.