PCR System - Introduction to Tianlong
Release Date 2023-08-15
At Tianlong, we take pride in being a leading enterprise in the field of genetic testing and molecular diagnostics. With a strong commitment to independent research and development, we strive to provide innovative solutions that meet the evolving needs of our customers. Our extensive range of products includes nucleic acid testing instruments, PCR thermal cyclers, and real-time PCR systems. In this blog post, we introduce the Gentier 48E Real-Time PCR System, a state-of-the-art solution designed to revolutionize your PCR workflow.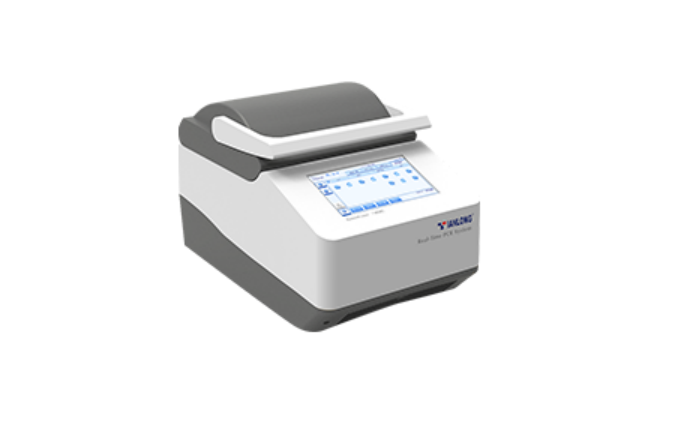 The Gentier 48E Real-Time PCR System
The Gentier 48E Real-Time PCR System represents the pinnacle of PCR technology, integrating innovative optical technologies and powerful software to deliver maximal reliability and efficiency. Whether you operate a small to medium-sized laboratory, a mobile laboratory, or require on-site testing capabilities, the Gentier 48E is tailored to fit your needs.
One of the standout features of the Gentier 48E is its ability to process 48 samples in a single test run. With 4 fluorescence channels, this system ensures improved accuracy and streamlines experimental procedures. By reducing the time and effort required for sample processing, researchers can achieve more in less time.
We understand that convenience is paramount in laboratory settings. That's why we offer two configurations for the Gentier 48E. The standalone configuration features a user-friendly 7-inch touch screen interface, allowing for direct printing of sample amplification curves and CT values. Additionally, users have the option to connect a thermal printer for seamless data management. Alternatively, the PC control configuration enables centralized control of up to 10 instruments through our intuitive PC software, enhancing workflow efficiency.
Temperature control
Temperature control is crucial for precise PCR amplification. The Gentier 48E excels in this regard, completing a standard PCR amplification process in just 40 minutes. Its efficient temperature control ensures accuracy within 0.1°C, giving researchers confidence in their results. Furthermore, our powerful software analysis capabilities empower users with functions such as relative quantification, melting curve analysis, and SNP analysis. The Gentier 48E also supports other fluorescence analysis functions based on the isothermal amplification technique, offering versatility to meet diverse research needs.
We understand the importance of flexibility in laboratory operations, especially in scenarios that require on-site testing. The Gentier 48E PCR analyzer system is designed to be user-friendly and portable. Its compact size and lightweight build enhance mobility, making it an ideal solution for fieldwork and rapid response situations.
Conclusion
In this blog post, we have introduced the Gentier 48E Real-Time PCR System from Tianlong. With its advanced features and benefits, including innovative optical technologies, flexible configurations, efficient temperature control, and powerful software analysis, the Gentier 48E is a game-changer in the world of PCR systems. At Tianlong, we are committed to providing first-class molecular diagnostic products that deliver reliable results and drive scientific advancements. Explore our range of products and experience the excellence of Tianlong at the forefront of genetic testing and molecular diagnostics.